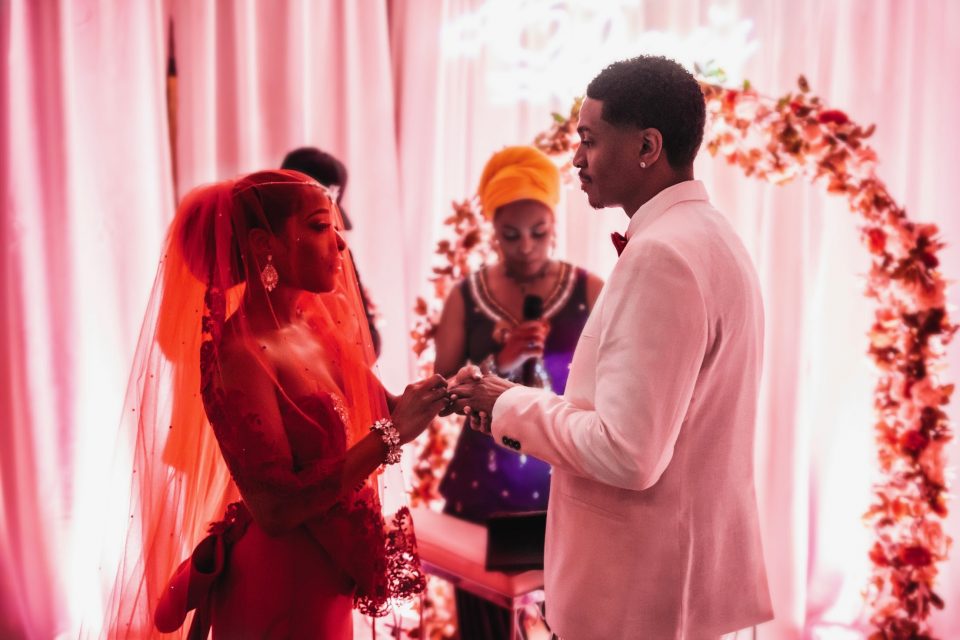 Atlanta-based artist and producer Jovan Dais grew up immersed in music. His mother sang, his father played instruments, and he did a little bit of all of it as a child. Lauren Taneil started playing bass at 7 years old and, like Dais, music was the language by which her family communicated.
For Jovan and Lauren, music was the fire that led their paths to cross. Jovan was constantly developing acts while making his own music. Lauren is Beyoncé's lead bassist and has spent the last five years on tour. When love bit them both simultaneously, it made sense to solidify their union in the same place music is created — the studio. The pair recently married at Patchwerk Recording Studios in Atlanta.
Below, Dais discusses their union.
What made you choose Patchwerk studios to exchange vows?
Dais: I proposed to Lauren last May in a hotel because she was prepping for the Coachella performance. We had decided that we were gonna just go to the courthouse and maybe have a party, something like that. So she decides to at least get a veil … and here is where everything changed.  I then started thinking before I get married in just any room, I'd rather get married in a studio. This is how we met, through music. So this is what made it make sense to choose Patchwerk. I've known [Curtis Daniel III] for years, one of the owners of Patchwerk, so I called and asked, "Have you ever had a wedding?" He replied, "No." That's when I knew it had to go down.
How important is music to your relationship?
Music is important to our relationship because without each of us having a love for music individually, we may have never met. Music is what brought us together and it's a passion that drives us both.
How did you meet?
I met Lauren's two sisters and father before I ever met her. At the time, she was on tour with Beyonce. Her sisters were at my house recording background vocals. I was intrigued and asked what else did they did. It turned out the sisters were in a band titled The GG's and they played bass, keys, and drums. A few months later, I finally met Lauren when the sisters attended my daughter's 14th birthday party.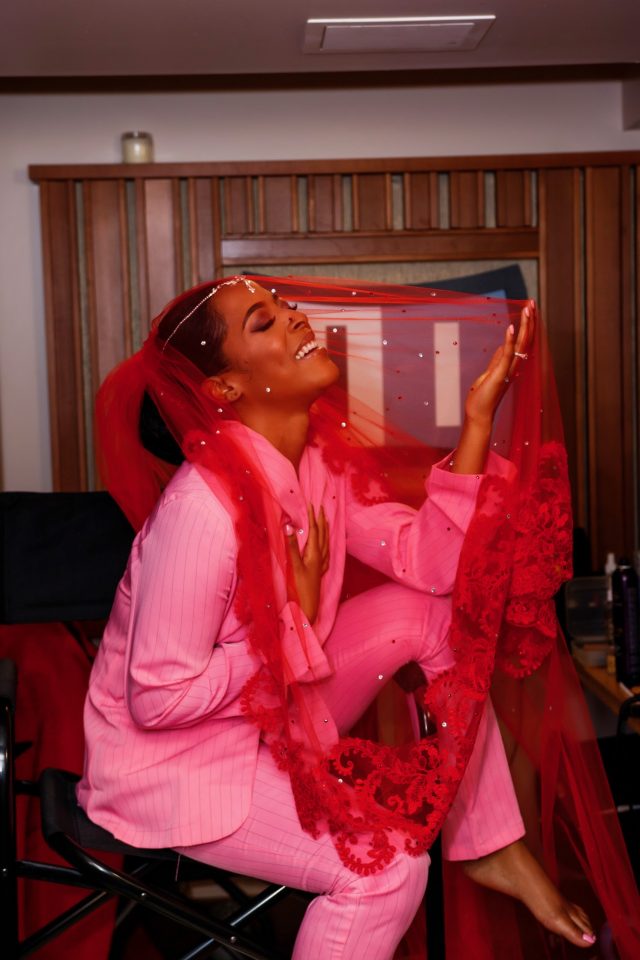 When did you know Lauren was your wife?
The way she carried herself, her soft tone, how feisty she was, and then her voice. I loved her voice, I loved her presence, I noticed when she had to leave to "go on tour" that it was some kind of void in my spirit. I missed her, I never really acknowledged missing a woman.  We separated for a while and I knew I couldn't take it. I tried dating other women and that's when I knew I had to go back the right way. The forever way. I really feel like I found a woman that God has handcrafted for me.