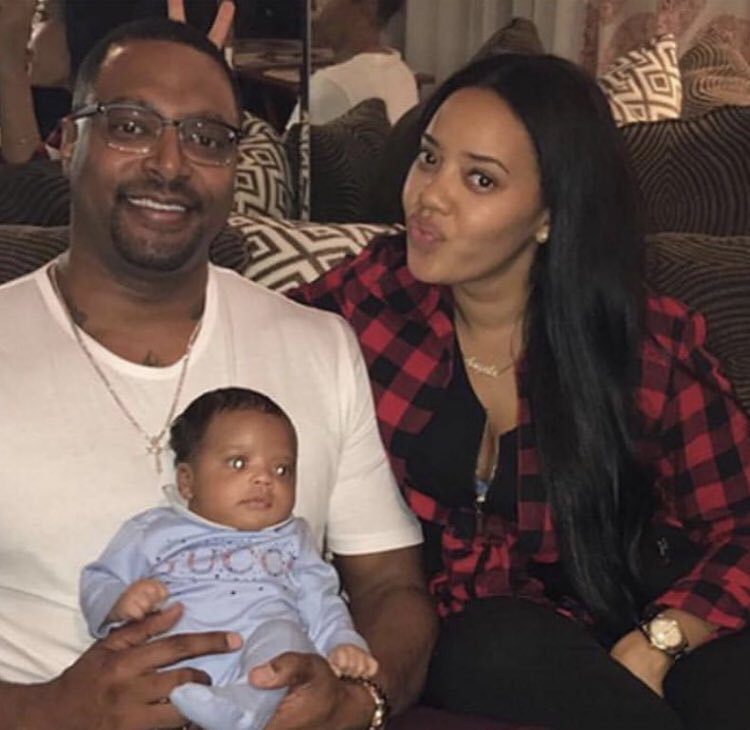 The official autopsy report has finally come in on Angela Simmons' slain ex-fiance, Sutton Tennyson, who was murdered at his home in broad daylight three months ago.
The media and public were already aware Tennyson was shot multiple times in his own garage on the southwest side of Atlanta. But the just-released autopsy report shows Tennyson was shot 13 times.
According to the report from the Fulton County Medical Examiner's Office in Atlanta that was obtained by TMZ, nine of the 13 shots penetrated his arms, legs, chest and stomach. That succession of shots caused "enormous amount of damage to his heart," the coroner's report read.
As been previously reported, Sutton's homicide followed an argument over money with the alleged shooter, Michael Williams. Williams reportedly sped away from the scene after the bloodshed. About a week later, Williams turned himself into Atlanta police with his attorney in tow.
After Williams, 44, was jailed, police charged him with aggravated assault with a deadly weapon, possession of a firearm during the commission of a felony and murder, TMZ reported.
Williams' attorney said his client denies all charges and intends to mount a vigorous defense to exonerate himself.
"We are fighting this case vigorously, all the way to a jury trial," Patterson told People magazine. He added that murder cases typically take between one to three years to arrive at a verdict. "It's gonna be a long process."
Simmons, a star on "Growing Up Hip Hop," shared a two-year-old son named Sutton, Jr.
Sutton, Sr. was laid to rest on November 10th in his hometown of Atlanta .
Below, Simmons shared on Instagram her shock and disbelief on Sutton's death.