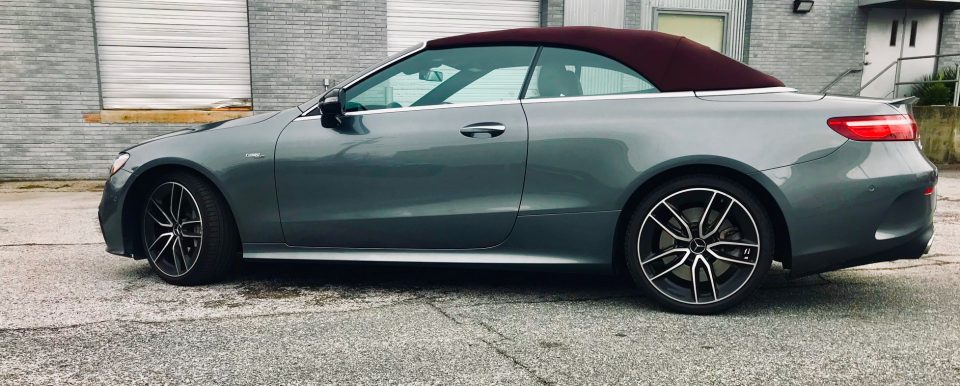 After finally getting behind the wheel of the all-new, eye-catching 2019 Mercedes-Benz AMG E53 Cabriolet, the wait was worth it.
What makes the E53 Cabriolet special is not just the sleek beauty outside, but also what's under the hood. The E53 Cabriolet comes with the new turbocharged 3.0-liter engine, packed with 429 horsepower. Mercedes claims the E53 Cabriolet can go from 0-to-60-mph in 4.4 seconds.
For the fast and furious enthusiast, the AMG Track Pace is an option that enables drivers to record lap and sector times when driving on a racetrack, so the driver can review his or her performance later. The AMG E-Class 53 has the durability of hugging the curves of any race track as well as providing comfort on both highway and city streets.
The interior cabin is luxurious. Filled with comfortably soft rich leather, seductive curves and 64-color ambient lighting system that can set the mood for heading to work or out about the town. All controls are at the driver's fingertips on the new performance steering wheel with Touch Control buttons. All eyes are affixed on the dash display, which features is a  12.3-inch  color display for the COMAND system. Both Apple CarPlay and Android Auto are standard features along with wireless charging.
The all-new, eye-catching 2019 Mercedes-Benz AMG E53 Cabriolet opens up a whole new era in driving performance. Base price starts around $80,350. As pictured above, $98,845.00.