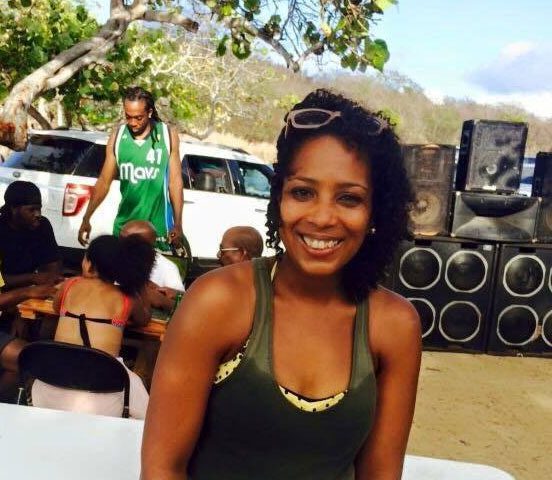 Rolling out recently reported the mysterious death of Tamla Horsford, a mother of five who was attending an adults-only sleepover. The next morning her lifeless body was found battered and bruised in the backyard of the home. According to an initial coroner's report, her death was caused by her falling from the balcony and called an "accident," due to "acute ethanol poisoning."
This story that was first reported by Jose Barrera, a witness and party attendee. But family and friends of Horsford, are now asking if it was a fall from the balcony that killed her. Why does an examination of her body reveal multiple blunt force trauma?
According to witness statements, Horsford was at the home in Forsyth County, Georgia for a "football moms" adult only slumber party. But along with the seven women in attendance, there were also three men. Horsford was allegedly the only Black person in the group. Media outlets first reported that Horsford body was found by an aunt of the homeowner. But according to WSB-TV, it was Jose Barrera who called 911, at 9:30 AM, almost two hours after Horsford's body was found on the ground.
On 911 audio, Barrera is heard saying to dispatchers: "She's lying in the yard, basically on the patio downstairs … She's not moving one bit. She's not breathing … I'm noticing a small cut on her right wrist. She's not breathing whatsoever. I don't know if this cut was self-inflicted."
One woman who called Horsford a close friend, felt something was not right and let her voice be known. Michelle Wynne Graves told WSB-TV that when she questioned how her friend died that night, other party members threatened her and even had her arrested. Further complicating a very shady situation, is that Jose Barrera, a former probation officer for Forsyth County Court, lost his job because of improper use of the county database. While the investigation was ongoing, Barrera accessed confidential files related to Horsford's death and was fired in December 2018.
Even though Horsford died on November 4, 2018, the families fight for justice has spawned the hashtags: #TamlaHorsford and #JusticeForTamlaHorsford, along with thousands of comments on social media platforms such as Twitter. It has also lead to death threats against some of the people who were at the party, according to their attorneys. According to WSB-TV, the family hired a second medical examiner who noted extensive bruising and trauma all over Horsford's body.
The Forsyth County Sheriff's Department released a statement which can be seen below.