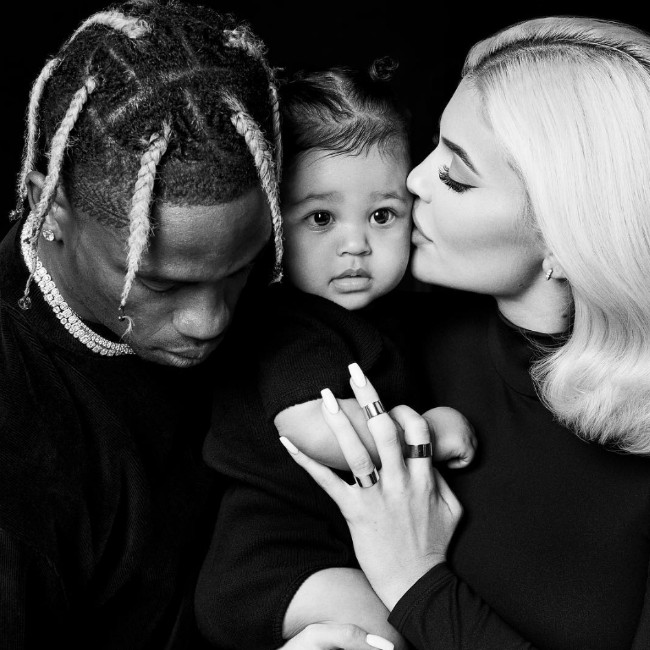 The Kardashian clan can't get enough of Black men. They just can't seem to keep any of them to themselves.
Just days after NBA baller Tristan Thompson humiliated Khloe Kardashian, 34, yet again — this time by cheating with her sister Kylie Jenner's best friend Jordyn Woods — rapper Travis Scott is being accused of cheating by Jenner, 21.
TMZ reports that Scott canceled his Buffalo, New York, concert on Thursday in order to race home to surprise Jenner and daughter Stormi. It was while he was chilling with the family that Jenner reportedly confronted Scott with receipts of his involvement with another woman. A fierce argument ensued.
Travis Scott's representative told "E! News" that he "strongly" denies any allegations of cheating on the near-billionaire makeup mogul and that there was no blow up on the homefront as a result.
Scott is currently on the second leg of his AstroWorld tour. "The reason he stayed home from his show tonight was very much because of illness," the rep told the entertainment network.
The rep said Scott, 26, had come down sick early on Thursday and he posted this message to his vast fan base on Twitter: "Buffalo I'm so sorry I can't perform tonight. I'm under the weather and it f—ing sucks! Can't pull up without full rage."
"E! News" seemed to be arguing on Scott's behalf when it pointed out that Jenner had posted on her Instagram — before the report of cheating hit the airwaves — that Jenner also had a formal unveiling of her new Kylie Cosmetics setting powders. She seemed to be in good spirits and gave no sign that there was any personal turmoil on the homefront.
Scott was just riding on top of the world at the beginning of the month, in terms of brand recognition, when he accepted the NFL's offer to perform during the halftime show of Super Bowl LIII alongside Maroon 5.