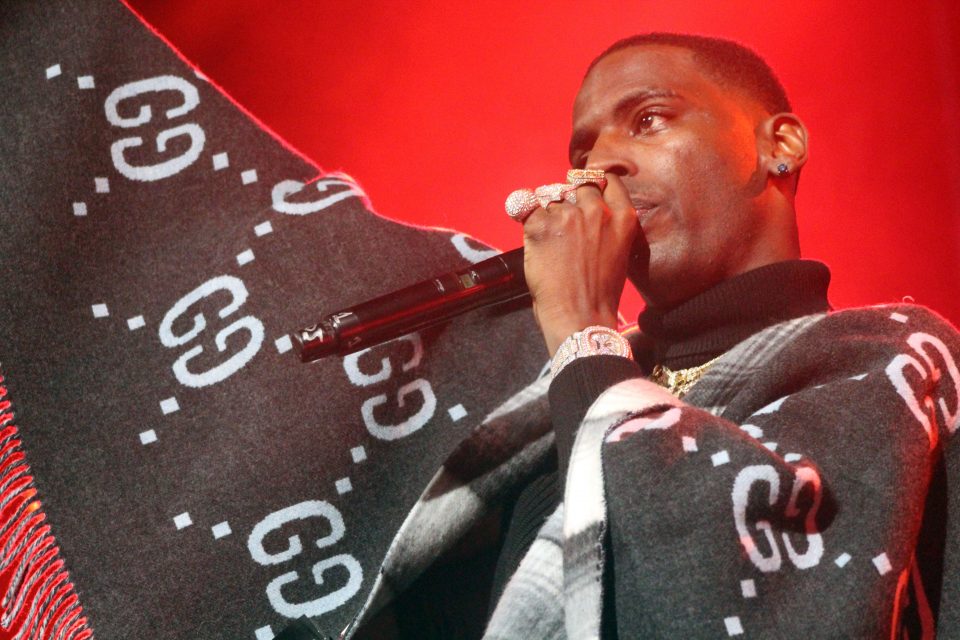 Rapper Young Dolph got beat out of a half-million dollars when a pair of thieves broke into his luxury whip in suburban Atlanta on Friday, March 1, 2019, and stole stacks of cash and expensive luxury items, according to news reports.
WSB-TV reported that the "But I'm Bulletproof" rapper was having lunch at Cracker Barrel in Fairburn, Georgia, when a restaurant employee notified him that his SUV had been broken into.
After Dolph, 33, raced to his Mercedes-Benz G-Wagon, he discovered the front driver's side window had been smashed in and his custom jewelry and other pricey products were missing.
Soon thereafter, authorities were called to the scene and Dolph, whose real name is Adolph Thornton Jr., enumerated the items the thieves nabbed in the heist, which he told police included the following:
Richard Mille watch worth $230K;
Patek Philippe watch worth $85K;
two diamond chains worth $84K;
two Cartier sunglasses worth $24.7K;
Apple MacBook, iPad, AirPods worth $3.7K;
Pirelli backpack worth $300;
Louis Vuitton wallet worth $700;
$2K in cash (all $100 bills)
Police also reported that a Glock handgun was stolen, according to WSB-TV.
Authorities checked out surveillance cameras in closest proximity to the scene of the crime and found footage of a silver car pulling in front of the G-Wagon. One man is seen stepping out of the passenger side of the silver car, reaching into the SUV and taking multiple items before returning to the silver car and driving away.
Police said they found some "interesting" things about how the theft went down. WSB-TV reported that, from watching the surveillance cameras at the Quick Trip next door, they saw Dolph exit the vehicle and then the taillights went on and off in rapid succession, perhaps meaning that the vehicle locks were activated. However, about two minutes later, the taillights went on and off again.
"That's interesting to us in terms of what was happening with the vehicle," Assistant Police Chief Anthony Bazydlo told WSB. "Was it being locked? Unintentionally unlocked? We don't know."
Bazydlo said the other curious thing that happened is the silver car drove up to the G-Wagon the first time and the thief is able to enter the SUV without unlocking it. The silver car then returned two more times, and the thief broke the window of the G-Wagon on the third occasion, the officer said.
Young Dolph's camp has yet to return calls seeking comment, and the suspects remain at large.