Gucci Mane's influence on the trap music genre can never be denied. More than 13 years after his debut album Trap House was released, the sound and style crafted by the East Atlanta rapper remain relevant today.
Gucci Mane recently enlisted a slew of rappers and producers to join him for a holiday-themed concert titled "Gucci Mane & Friends" that took place at Atlanta's historic Fox Theatre on Thursday night, Dec. 27, 2018.
Shortly after 8 p.m., the show began with opening acts Skooly, Hoodrich Pablo Juan, Lil Keed, Yung Mal & Lil Quill, Peewee Longway, and Derez Deshon.
Gucci Mane hit the stage shortly before 11 p.m. wearing a long leather coat with multiple patches on the sleeves. A large diamond-encrusted pendant with the words "1017 Glacier Gang" hung around his neck.
Gucci Mane opened his set with his most recent hit song "Wake Up in the Sky," which features Bruno Mars and Kodak Black. He then took fans down memory lane, rapping classic hits such as "I Think I Love Her," "Lemonade," and "Make the Trap Say Aye." During the performances of those songs, Gucci Mane was joined on stage by his go-to producer Zaytoven, his wife Keyshia Ka'oir, and OJ Da Juiceman, respectively.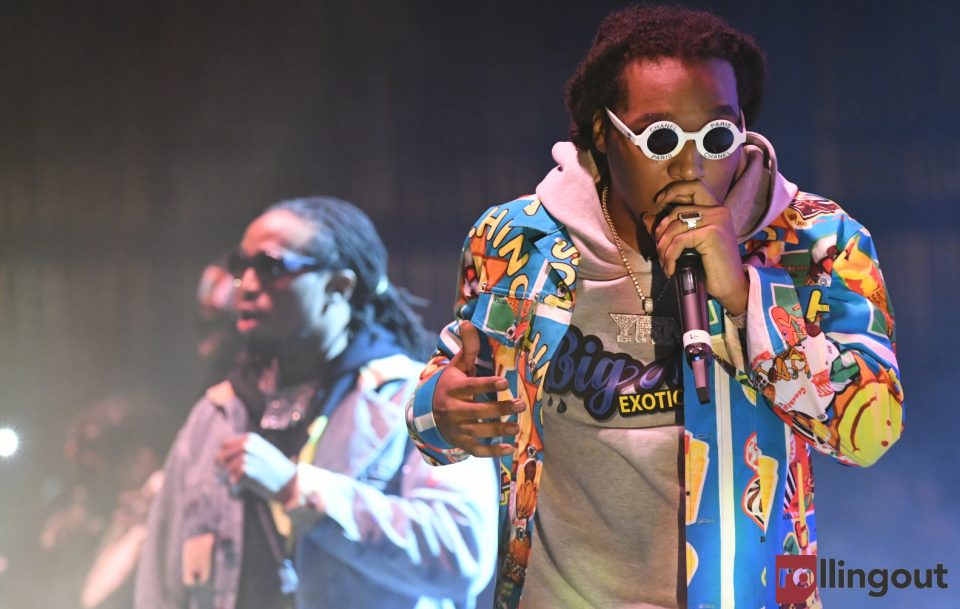 2 Chainz joined Gucci Mane on stage for the performance of "Good Drank," and Young Dolph performed several songs, including his hit "Let's Get High."
Migos joined Gucci Mane to perform hits "I Get the Bag" and the new single from Gucci Mane's Evil Genius album, "BiPolar."
With his wife on stage, Gucci Mane closed his set with his 2011 hit "First Day Out." The crowd rapped every word as Gucci Mane shared insights about his hustling days with the lyrics, "I'm starting off my day with a blunt of purp, No pancakes just a cup of syrup, Baking soda, pot and a silver fork, You already know it's time to go to work, I'm back up in the kitchen working with a chicken."
Atlanta native and longtime Gucci Mane fan Jarvis Johnson, 27, shared his thoughts on the concert after the show.
"It was good to see all of the rappers who came up after Gucci [Mane] get some shine on stage. And Gucci Mane brining out Migos was a big surprise," he said. "I think overall it was a good show to wrap up the year."
View exclusive images from the concert below: