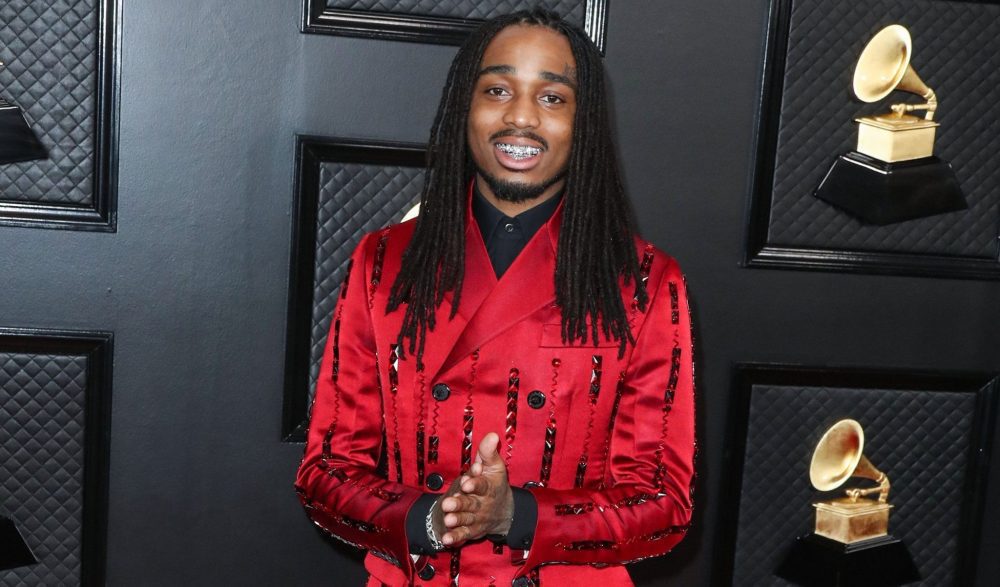 Quavo has gone viral after dropping another tribute song that signifies the end of Migos for the foreseeable future, if not permanently.
In the song "Greatness," Quavo made it unequivocally clear that the superstar rap group is irrevocably broken – especially since the tragic slaying of his nephew Takeoff in 2022.
In the single Quavo spits this in his rapid-fire cadence:
"Came in, swept the game like a storm with the motherf—— flow, Take' did that / So don't ask 'bout the group, he gone, we gone … it can't come back."
Most are aware that the youngest member of the Migos trio, Takeoff (née Kirsnick Khari Ball), was shot and killed outside the Billiards and Bowling in downtown Houston on Nov. 1, 2022. Takeoff, 28, and Quavo, 31, were in town to celebrate the birthday of J. Prince's son when an argument emanating from a dice game sparked the gunfire.
However, relations had frayed between the triumvirate prior to Takeoff's premature demise. Offset, 31, who is married to fellow rapper Cardi B, 30, strongly insinuated that he was done with his blood relatives from a musical standpoint.
The song "Greatness" did not take long to ricochet through cyberspace and incite strong reactions from their vast fanbase.
I don't think Quavo dissed Offset, I interpreted as Takeoff is gone so therefore the migos can't come back literally.

— B MAMBA 🐍 (@Benji_mamba) February 23, 2023
Quavo has trolled and used Cardi and Offset for clout to release the last three songs, and they don't ever respond to it publicly. I know it hurts them, but it's not worth even entertaining. I wish Offset continued growth and freedom to be a great artist.

— Cardi-Moo-Glare TOMORROW 2 💎💎💎👠♏️ FAN ACCOUNT (@CardiChop) February 23, 2023