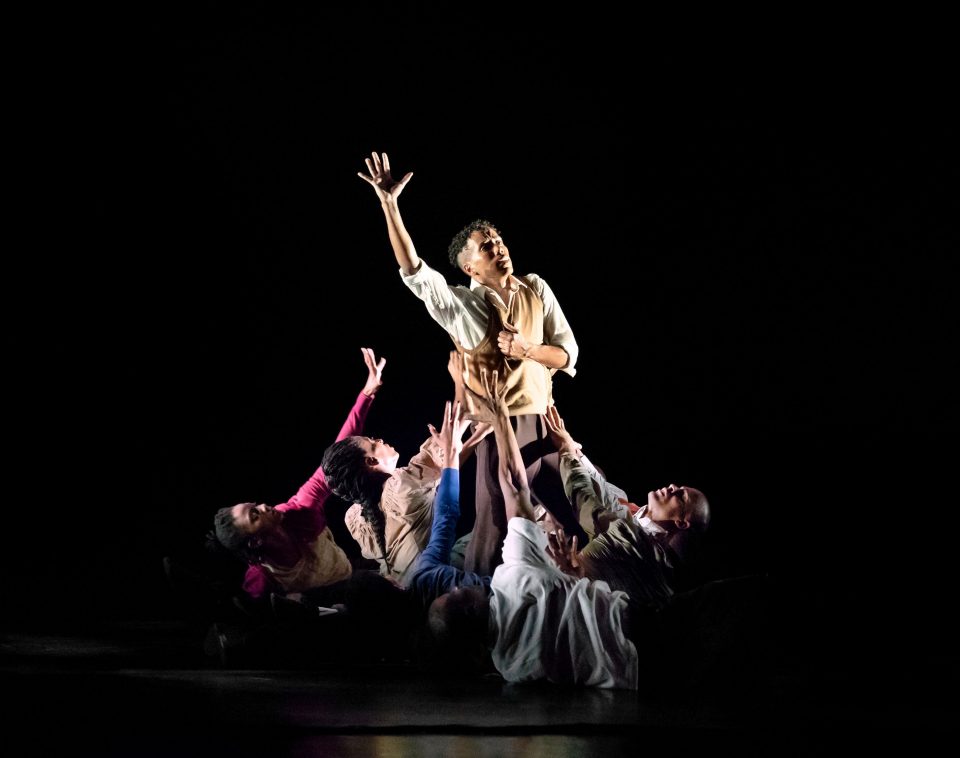 The Alvin Ailey American Dance Theater tour makes its Chicago run March 6-10. The tour is commemorating the ballet company's 60th anniversary and 50th anniversary of the first performances at the Auditorium Theatre.
"I am looking forward to bringing our milestone 60th anniversary season to the Auditorium Theatre, which will also mark 50 years since the company's first performance at the theatre," said Alvin Ailey American Dance Theater's artistic director Robert Battle. "We continue to honor Alvin Ailey's storied legacy with inspiring performances, educational activities that enlighten young people and training programs to develop the next generation of performing artists. What Mr. Ailey gave us is more than a repertory and a tradition. It is a movement, a direction, a desire, a conviction, that if the spirit is to live, it must rise. We dedicate our 60th anniversary to the next ascent."
Historically, the Alvin Ailey American Dance Theater embodies the activism of its founder. The broad and powerful movements paired with athletic leaps and emotion, embody the spirit of revolution.
The company is celebrating these years of relevancy and greatness by bringing its first ever two-act ballet. "Lazarus," co-commissioned by the Auditorium Theatre, was created by Rennie Harris and is inspired by Ailey's life and the racism he faced in the '50s — issues that continue to affect Black people today.
"Revelations" is the signature Ailey piece and will be met with great anticipation every night the tour is in Chicago.
"Alvin Ailey forever changed the American landscape by raising up the lives and cultural heritage of African Americans for all to see, opening the hearts and minds of people of every background and elevating the world of the performing arts," said Battle.