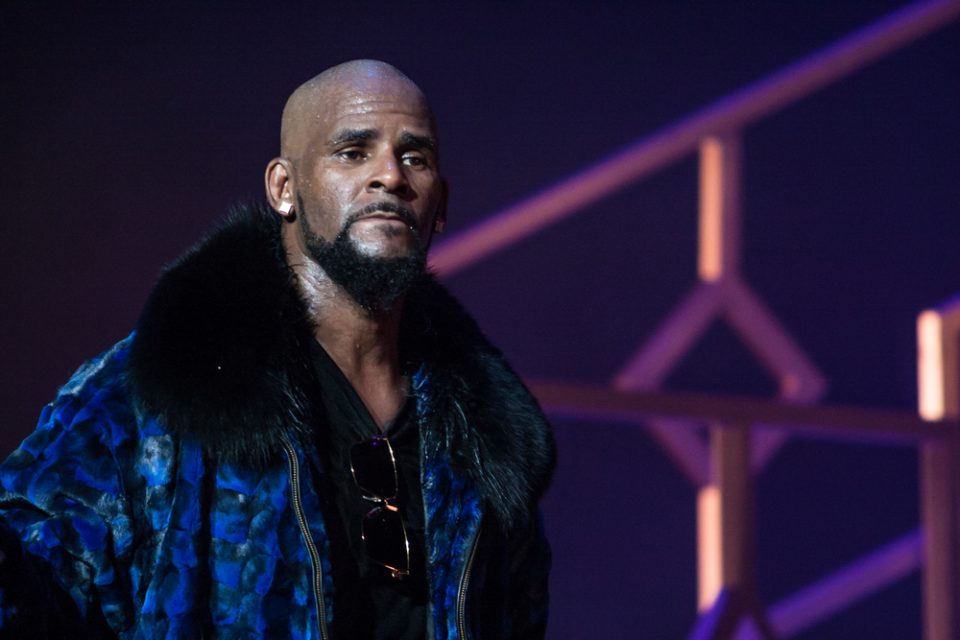 Another video of R. Kelly's past sexual transgressions has allegedly emerged. A man from Pennsylvania, Gary Dennis, claimed that he discovered a sextape that featured Kelly engaged in sexual acts with minors, according to the Chicago Tribune.
During a press conference held in New York on March 10, Dennis sat next to his attorney,  Gloria Allred, and shared his story of discovering the sextape in his home. Dennis said that he was in the midst of searching through a box of old VHS tapes when he discovered a video that was tagged, "R. Kelly." After initially thinking it was concert footage, Dennis said that he was shocked when he played the video and noticed that it was allegedly Kelly having sex with girls who appeared to be minors. They told reporters that the sexual nature of the video was horrifying.
Dennis and his wife, Sally Dennis, turned the video over to authorities and claimed that they were unsure how the tape made its way inside of their home. Allred told reporters that she is "100 percent certain" that the man in the tape is Kelly. However, the authenticity of the sextape has yet to be confirmed by police at press time.
Kelly reacted to the latest sextape claim through a statement issued by his attorney, Steve Greenberg. "[R. Kelly] denies that he is on any tape with underaged girls," Greenberg said. "The doubt here is self-evident, with reporting that the man on the tape kinda, sorta looks like R. Kelly. That doesn't make it him. It is not him."
Kelly currently faces 10 counts of aggravated criminal sexual abuse. If convicted, he faces 70 years in prison.
The embattled singer was released from jail on March 9 after an anonymous person paid the $161K he owed in back child support.