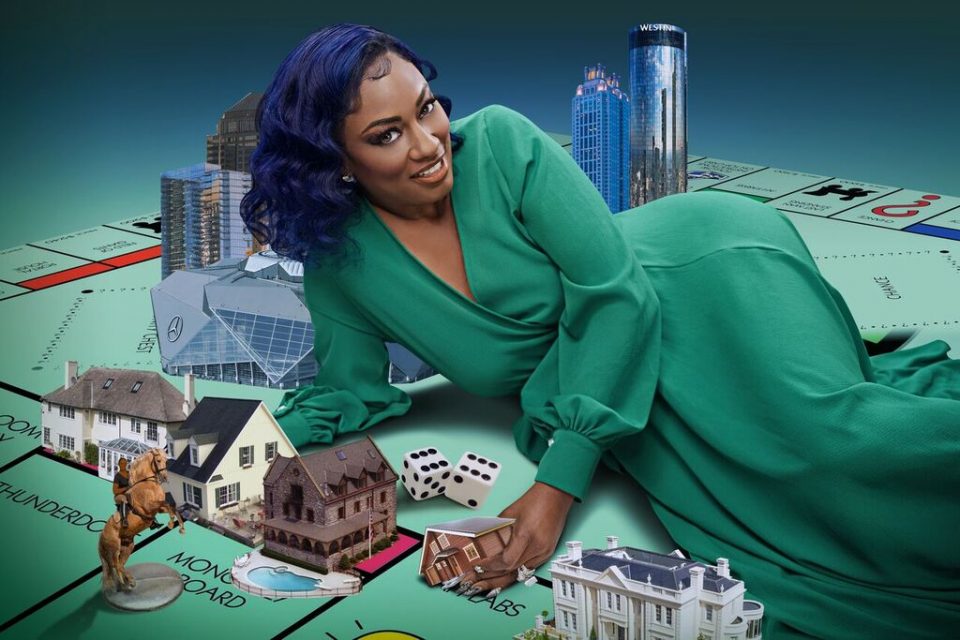 Dr. Jewel Tankard, the CEO and founder of the Millionairess Club, is presenting her annual Millionairess Conference on Saturday, April 6, in Detroit. The conference empowers and motivates women to learn the rules of economics, become financially independent, and to start their own businesses. 
Rolling out spoke with Tankard about her upcoming conference, her recent "Millionairess" song and her personal definition of millionairess.
Tell us about the creative process behind the song "Millionairess"?
The members of GIRLPOWER — Marquita Thomas, Ellie Colour, Shelly Massey and Ashley Kimbrough — came up with the song by writing down the key points of my brand. My key phrases, my goals, and my love for the Lord. They took those things and when one of them would think of a melody or lyrics they would all work together to develop the [verses] and record it. Ashton Kimbrough from 1LV [1Love] produced it and it was complete.
How do you define a millionairess?
A millionairess is someone who is hungry for more. It has nothing to do with her current financial state. It has everything to do with her desire for more, wanting more, believing for more. The desire is bigger than just them. But they are motivated ultimately by making an impact on other people's lives.
What inspired you to create the Millionairess Club and conference?
My parents were the first African Americans to own a business in downtown Detroit. We had housekeepers, cooks, drivers, and all the best money could buy. After I turned 19, we lost everything. After our lives drastically changed, I asked my mom what were her thoughts during the process. Like many other women, she told me that she felt that some different financial decisions should [have been] made but she ultimately left money decisions up to my dad.
I want women to know they are capable of becoming educated about financial matters and they have the ability to make sound financial choices. Just because a man is a man, it doesn't automatically make him a better financial manager. I need women to learn to trust their financial instincts and [when to] step up concerning money matters. It doesn't mean that if your husband recommends something financially, [that] he is wrong, [but] don't override your own [financial] instincts because he is your husband. I started the club to empower women to trust their financial instincts and to give them the tools they need to be strong, savvy investors.
The Millionairess Conference was created to help ordinary women lead extraordinary lives arming attendees with the knowledge and tools needed to take control of their financial futures. We are dedicated to providing simplistic financial insight to help women achieve generational wealth by taking control of their finances.
How can our readers find you?
www.jeweltankard.com
Facebook, Instagram, Twitter, Snapchat @JewelTankard
Watch Dr. Jewel Tankard as she explains her wealth strategies for the 21st century.