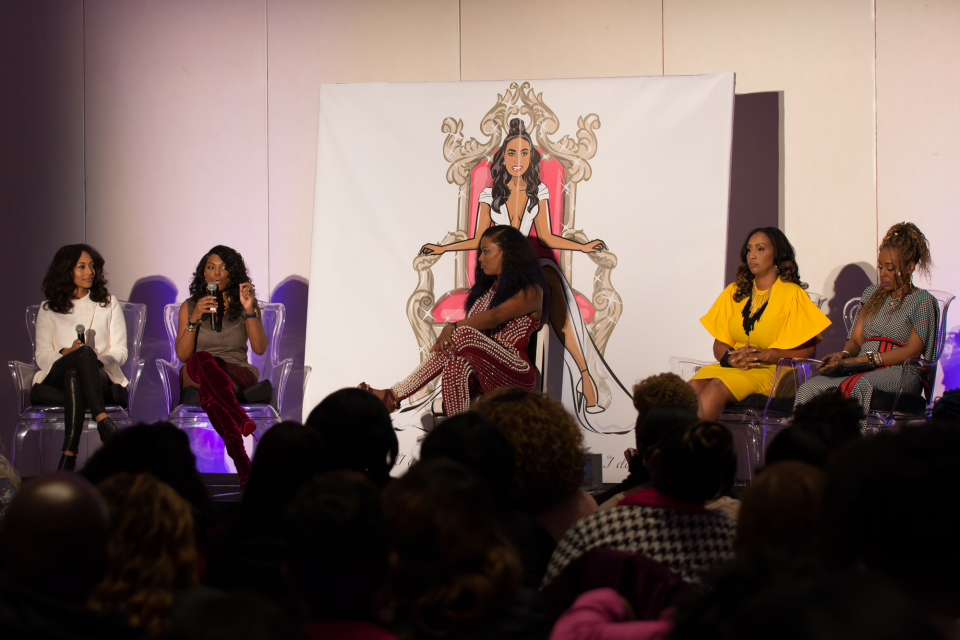 Four hundred and fifty women descended upon the inaugural Millionairess' Conference hosted by founder and health and wealth expert, Dr. Jewel Tankard. The exuberant crowd was filled with leaders, ambition-filled women and go-getters who were poised to take the knowledge and information they learned and put it into action by diversifying their perspective on wealth.
The conference was recently held in Atlanta, and featured panelists Keri Hilson (R&B artist), Catherine Brewton (BMI executive), Dr. Heavenly Kimes (Bravo TV reality star) and more at the Cobb Galleria Center in Atlanta.
"The Millionairess Conference was created to unleash women's financial power and get them invested in their ultimate goals," stated Dr. Tankard.
Both Tankard and her amazingly talented Grammy Award-winning husband, Ben Tankard, were present, along with the awesome Tankard family.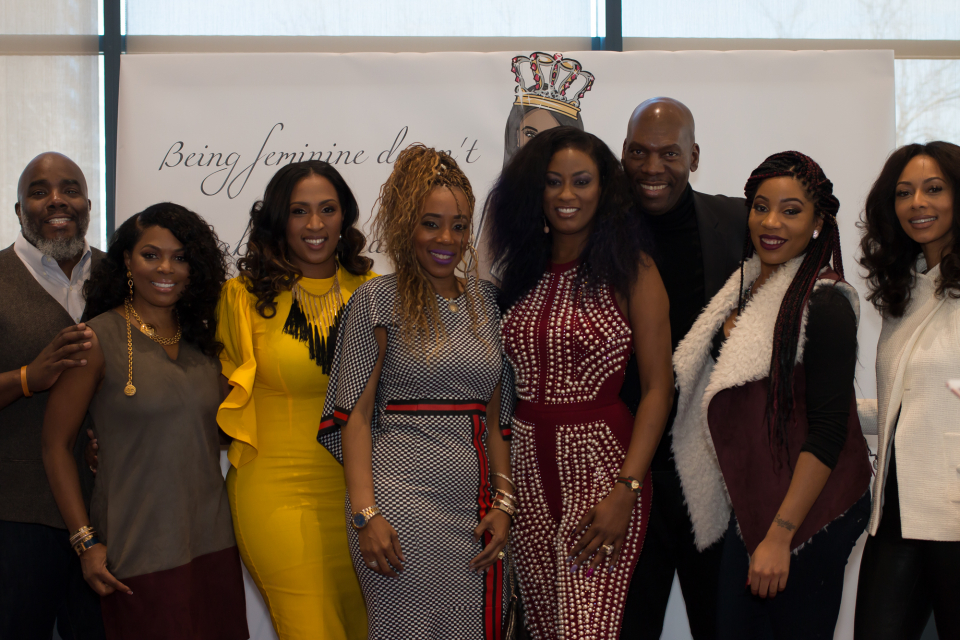 The conference provided a curated learning experience of wealth education to give women confidence and strategies to make smart investments and establish generational wealth. Attendees gained insider knowledge in funding, franchising ventures, real estate acquisition, trading foreign currency, and investing in oil wells and precious metals, such as the limited edition, Millionairess Club Minted Coin.
There were cryptocurrency professionals on the panel to help women understand the cryptocurrency opportunity. They presented in a simple and understandable way that created an elementary approach to helping the women become savvy investors. But this was a diversification of how to approach economic development hosted by women. These sisters and panelists, which also included Jewel herself, Brittani Tankard, Jewel Tankard's daughter, and Munson Steed; all approached the value of making sure that women were present and ready to diversify their financial freedom.
"You deserve to have the best life possible," said Jewel Tankard. In addition, she outlined in her presentations, the elements of success. Each instance allowed the women to understand that her destiny was being mapped out on both on the big screen and also in her own mind. By simply being present and letting the information permeate their psyche, women came to understand that they too can own a diamond mine, they too could participate in owning an oil well, they too could own a gold mine and that they too are in fact goldmines all by themselves.
Munson Steed, CEO of Steed Media Service and publisher of rolling out magazine, sat on the panel and offered some sage advice to the audience as well. One of the noteworthy things he said was to "… be a market maker, understand that your destiny for your family's wealth and fortune is based on you making a market of your own financial well-being."
Steed also shared information on how a global market affects and transforms your dollars from China to America. His example was from his children's book, Little Professor Skye, which is manufactured for under a certain amount of dollars and brought to the Americas and to the rest of the world for $20 retail. He gave this as an example of the same things other retail companies were doing as a manufacturer abroad.
Steed also shared with the future investors that "… we are a trillion-dollar community." He went on to say, "In addition, we must also always be doing A.B.S.: always be selling. We must have something to sell or we're being sold. It is important for our community and everyone here to have something that they can sell, something that they can create from and the ability to create a marketplace for themselves."
The conference was very moving, gratifying and life-changing. It was obvious why the name, Millionairess Conference, matched the mood of the conference. The wonderment and the dreams that could be seen in the eyes of the women as they applauded each of the speaker's visions was clearly evident. It was clear for everyone in the audience that they too can achieve greatness and become millionaires, spiritually, mentally and, of course, financially.
If you missed this year's conference, don't worry because the next Millionairess Conference is scheduled for April 5-6, 2019, and will take place in Washington, D.C. For more information, visit http://jeweltankard.com/millionairess-conference.html. To join the conversation, follow @JewelTankard on Instagram and Twitter, hashtag #MilionairessConference2018 .
Check out some of the photos from the phenomenal event below. And also be sure to check out the new millionairess theme song and video after the cut.
Photo gallery credit: Elite Heritage