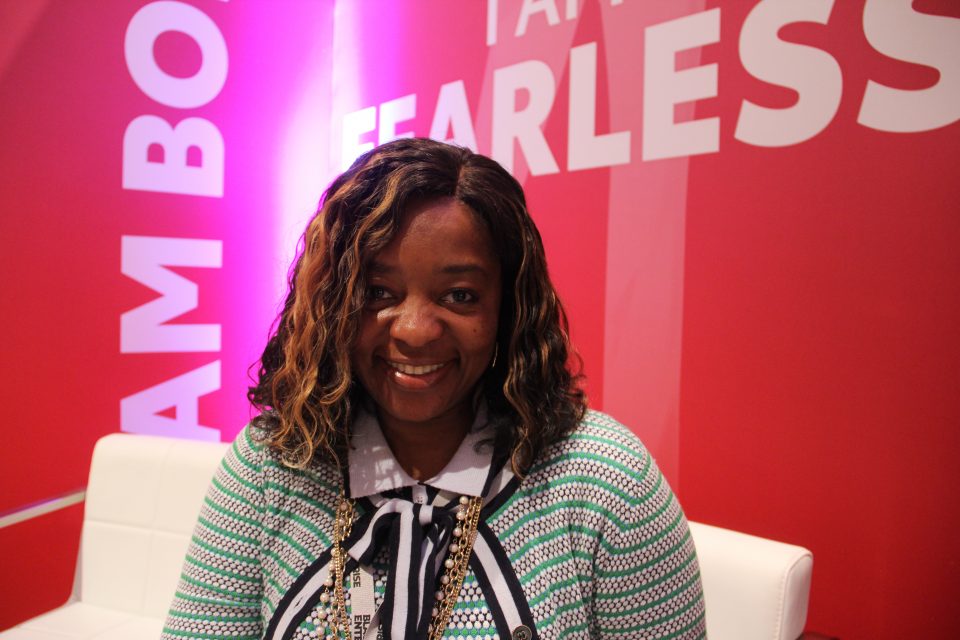 One of the trending catchphrases of the new millennium for A-listers and overachievers was trying to arrive at a viable "work-life balance," as to avoid career burnout. A plethora of studies have revealed the host of health complications that arise from working too hard and for too long, while failing to properly care for your mind and body.
But, according to Teresa Exum, work-life balance is more about having an "integrated life" and having the ability to focus on the tasks at hand as they come along in life.
"Well, we just recently heard in one of the sessions that work-life balance isn't real," FedEx's marketing manager Exum said while laughing. "And so, after all of those years after being told that it's important to have work-life balance as a wife, a mother, an employee, a sister, an aunt, I'm glad to be able to finally say that work-life balance is about having an integrated life. It's about making the main thing the main thing when it is time to make it the main thing."
One of the main things that young businesswoman and aspiring executives can do to achieve their goals in corporate America is to prioritize their lives and develop a support system to buoy them through adverse times.
"It is about prioritizing. It's about using your support system. It's about sharing responsibilities. It's about leveraging all of your support systems to get things done," Exum advises. "And so, I'm taking away from this summit that it is about having an integrated life and to being able to prioritize and get done the things that you need to get done."
Exum delivered the advice at the 2019 Black Enterprise Women in Power Summit in Las Vegas. Exum expressed gratitude that FedEx was one of the sponsors of the WOP Summit, which she has attended for the fourth time.
"For me, it is absolutely amazing. I am so appreciative of my company FedEx to enable me to come and to grow, learn and develop," Exum said. "And I thought what an opportunity to be here with other FedEx peers and also to be able to take in an amazing summit where it is all about helping us as women and be empowered, be inspired, make connections, network and get the opportunity to be connected with so many other powerful women.
"So, for me, it is absolutely amazing. It is helping to shape the way I think and my role in the company that I work for and how I may be able to help empower others."
As Exum and the other executives and mid-level managers from around the country are inculcated with invaluable advice, Exum believes it is her responsibility to pass some of that knowledge on to others in terms of how to best arrive at success in the business world.
"I would say maybe the best advise that I can give is get connected. There are so many opportunities for inspiration. There are so many ways that you can explore and find your journey or improve being successful in the path that you're on," she said. "So, one thing that I gained is a little more confidence in terms of my ability to network. I never really … from a subject matter expertise, always confident to do what I do. But realizing how much effort goes into going up to a complete stranger and to network and to share your personal stories is something that I've grown in over the opportunity I've had to participate in this summit."