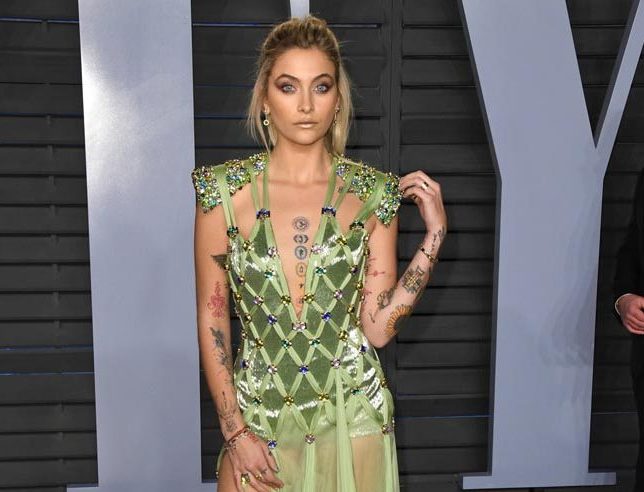 Moments after reports emerged that Michael Jackson's daughter, Paris Jackson, attempted suicide, the rising model and actress disputed those claims.
On the afternoon of Saturday, March 16, 2019, TMZ reported that an EMS responded to Jackson's home in Los Angeles after she slit her wrists in an attempted suicide. The report also claimed that she was rushed to a hospital and was currently in stable condition.
However, Jackson used social media to deny the incident. In an explicit post, she wrote, "F— you, you f—ing liars."
News of the alleged attempted suicide comes weeks after the explosive documentary Leaving Neverland aired on HBO. The film featured testimony from two men, Wade Robson and James Safechuck, who claimed that they were sexually abused by Michael Jackson when they were kids.
The documentary created a firestorm of debate. Some believe the film lacked overall credibility because it mainly featured testimony from the alleged victims, who have changed their stories on multiple occasions. Others fault Jackson for his willingness to sleep with children as a man in his 30s and 40s.
Jackson's estate has denied the accusations and filed a lawsuit against HBO.
Paris Jackson, who remains active on social media, faced criticism for being silent on Twitter and Instagram in terms of her thoughts on the film. She recently posted that it was "not her role" to defend her father.
there's nothing i can say that hasn't already been said in regards to defense. taj is doing a perfect job on his own. and i support him. but that's not my role. i'm just tryna get everyone to chill out and go with the flow, be mellow and think about the bigger picture. that's me.

— Paris-Michael K. J. (@ParisJackson) March 14, 2019