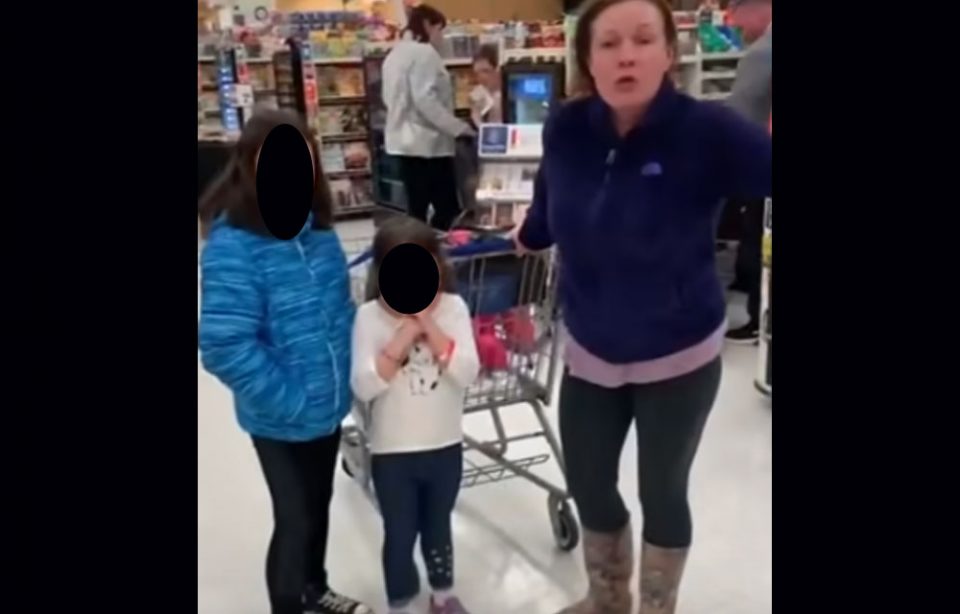 A Connecticut's woman's racist rant caught in a grocery store has gone viral and the repercussions came quick. The incident at a ShopRite is shocking given the language used and the fact that the woman's two small children were present.
Corinne Terrone was identified by the Hartford Courant as a secretary in the Hamden school district. In the video, she is seen calling a Black man the "n-word" and even spitting at him, as fellow shoppers look on in horror.
At one point the insulted man charges towards Terrone and is stopped by another shopper. Karen Kaplan, a spokesperson for the school district stated that a meeting was scheduled to discuss the incident with Terrone and she submitted her resignation. A statement issued by the district says in part, "Someone who will use that sort of language in any setting, whether public or private, is not someone we want anywhere near our children. The employee is separated from service, and we hope that her children will receive the support they need after witnessing such a traumatic event."
The loss of her job may not be the only thing Terrone is facing after this hateful incident. According to the New Haven police department, her spitting at the victim also constitutes an assault and a possible hate crime under state law; although no charges have yet been filed.
Police spokesperson Lt. Joseph Murgo said, "We are in touch with Shoprite and are looking to get a better understanding of what took place. At this time, we have not been contacted by anybody directly involved in this matter. We are urging any potential victims of last night's incident to contact us so we can investigate this matter further. Speech like this has no place in today's society and nobody deserves to be spit at or called racist names."
In addition, a report was filed with the local Department of Children and Family Services over the incident, because Terrone's children witnessed the event. The video of the incident can be seen on the next page and contains graphic language.