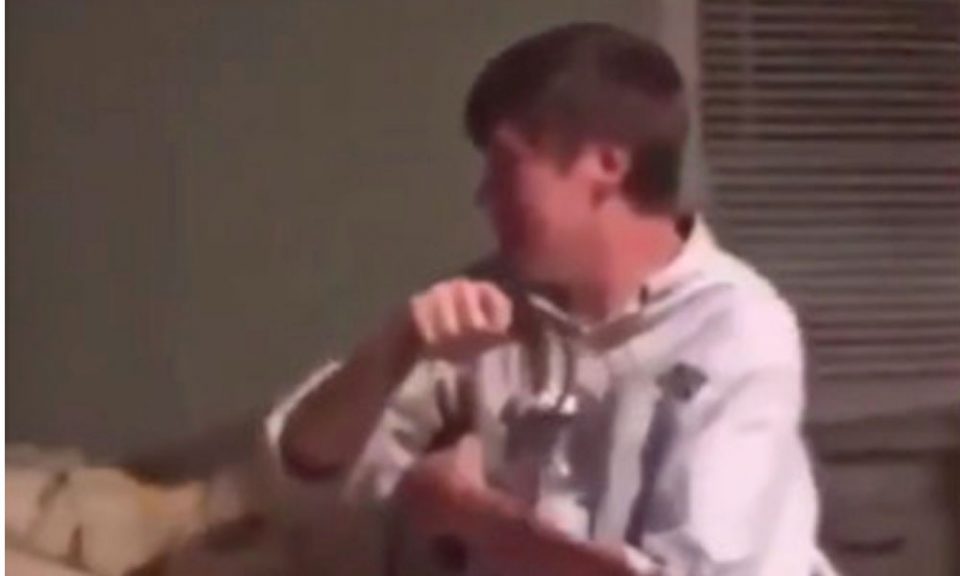 Once again, a story of ignorance of history and racism is costing a group of White college students dearly. This time the incident involves members of the Tau Kappa Epsilon Fraternity on the campus of the University of Georgia in Athens, Georgia. Members of the fraternity decided it would be humorous to film themselves mocking the brutality of slavery. The problem was someone decided to film the behavior.
In the video, a member of the fraternity is playfully hitting another member while he in bed and tells him to "pick my cotton b—-" to which the member responds "I'm not Black." Then another member says "your using the wrong word" and then the person with the belt says "Pick my cotton n—–" as the four frat boys in the room erupt in laughter.
That little joke was posted to social media and went viral. As a result, the fraternity has been suspended pending an investigation of its behavior. A letter released by the UGA Student Government Association reads in part: "The executive officers of the Student Government Association are aware of a video circulating on social media that depicts individuals identified as members of a UGA Greek organization using racist language and engaging in behaviors that mock the suffering of enslaved peoples. We have been notified that the chapter is currently suspended, and we can confirm that there is an investigation underway regarding the students involved in the video."
In addition, the national office of TKE said in a statement to the media that it was "disgusted, appalled and angered" and that the four students involved have been expelled from the fraternity.
The video of their racist actions can be viewed below: