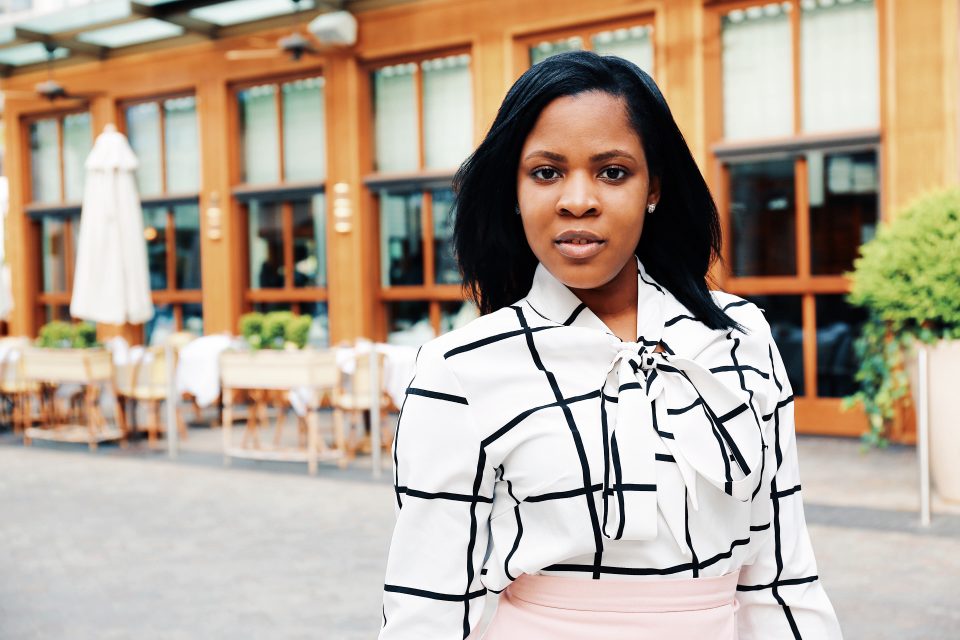 Sheoyki Jones has a love for making a change in her community, specifically with economic development. Since arriving at Invest Atlanta, she has partnered with the Mayor's Office of Film and Entertainment to establish the Creative Industries Loan Fund to invest in the city's content creators.
As a Black woman, what do you consider your superpowers to be? 
[I am] loyal, innovative, determined, cultured, [an] advocate [and] authentic.
What key skills or qualities make you unique as an African American female leader?
One of the unique skillsets I have gained is my experience in economic development. Outside of Atlanta, there is not much diversity among economic development leaders. In the entertainment industry, being an economic developer in creative industries has made me unique in most rooms.
Why is it important for women of color to lead and work in leadership roles and decision-making capacities?
It is important for women of color to lead because our future generation of Black women needs to see examples in all industries. They need to know that they can be a scientist, an actress, a broker at the NYSE [New York Stock Exchange], founder of a multimillion-dollar startup, or the mayor of the city of Atlanta.
If you could thank any Black woman historymaker for her contributions to society, who would it be and why?
If I can thank any Black woman historymaker, it would be Amber Grimes. Amber has fearlessly worked her way up to be one of the youngest executives in the entertainment industry. She did this all while uplifting other women and putting them in positions to help them succeed.
Why is it important for the more experienced Black women to reach back and help younger women of color?
It is important for Black women to reach back and uplift our young generation because historically there have not been a lot of Black women in leadership. To ensure that we continue to see diversity and shift the stigma of Black women, we have to reach back and empower the next female leaders to continue the work and take it to the next level.
What are three success habits you implement into your daily routine to maintain your success, sanity and peace of mind?
Three things I implement in my daily routine to maintain my success and sanity are be collaborative; be proactive, not reactive; and vent [and] brainstorm with close family and friends.
As a successful woman in business, what is your proudest achievement?
My proudest achievement was building out my position to lead our creative industries work at Invest Atlanta. It has been so empowering to be an advocate for the great amount of talent in the city of Atlanta. To be able to do purposeful work that empowers people and transforms lives is a blessing to me.