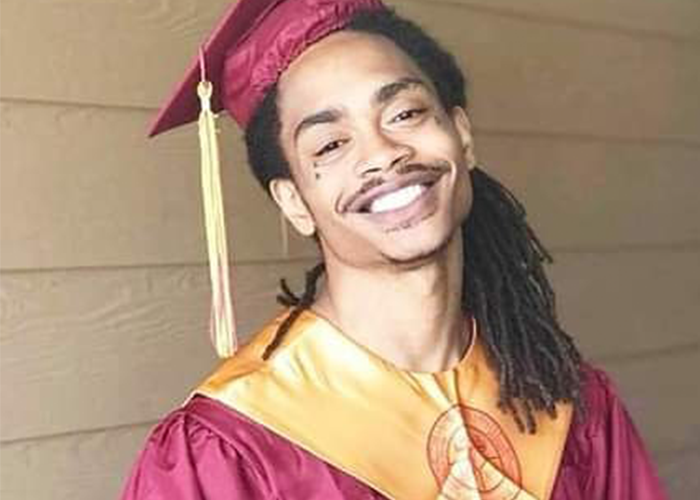 Taemon Blair, 21, was once a high school honor student with a promising future. To support his girlfriend and the upcoming birth of his first child, the North Carolina native decided to become a truck driver.
However, on March 14, Blair was found dead while hanging inside the trailer of his truck in Fort Wayne, Indiana, according to Newsweek.
Police claimed that Blair committed suicide after an autopsy confirmed that he died from asphyxia by hanging.
However, Blair's family believes that he was lynched.
Blair's brother created a GoFundMe page and shared his doubts about the death being a suicide. "Something in my heart told me that he didn't commit suicide," Blair's brother Dee Smith said in a statement. "He was 6'5, I thought to myself, how could he hang himself inside of a truck when he's so tall."
Smith also added that he believed his brother's future was bright after he experienced tribulations. "Taemon went through a rough patch in his life," Smith continued in the statement. "He went to jail for a year. When he got out he promised to change his life. He went and got his diploma…He has a beautiful girlfriend. He also was having a baby.  He landed a job driving 18 wheeler trucks. He went on the road to make money for his family. He was on the track of becoming a great man."
Although police did not name any suspects, Indiana stands as a state that has dealt with racial conflict for decades. It has a history of being a major location for the KKK. At its peak in the 1920s, over 250,000 White men were members of the KKK, including politicians and lawmakers, according to RTV6. In 2018, actor Adam Driver made headlines after he told the IndyStar that he often witnessed KKK rallies while growing up in Indiana.
Authorities have already closed the case and Blair's family is seeking to have the investigation re-opened.