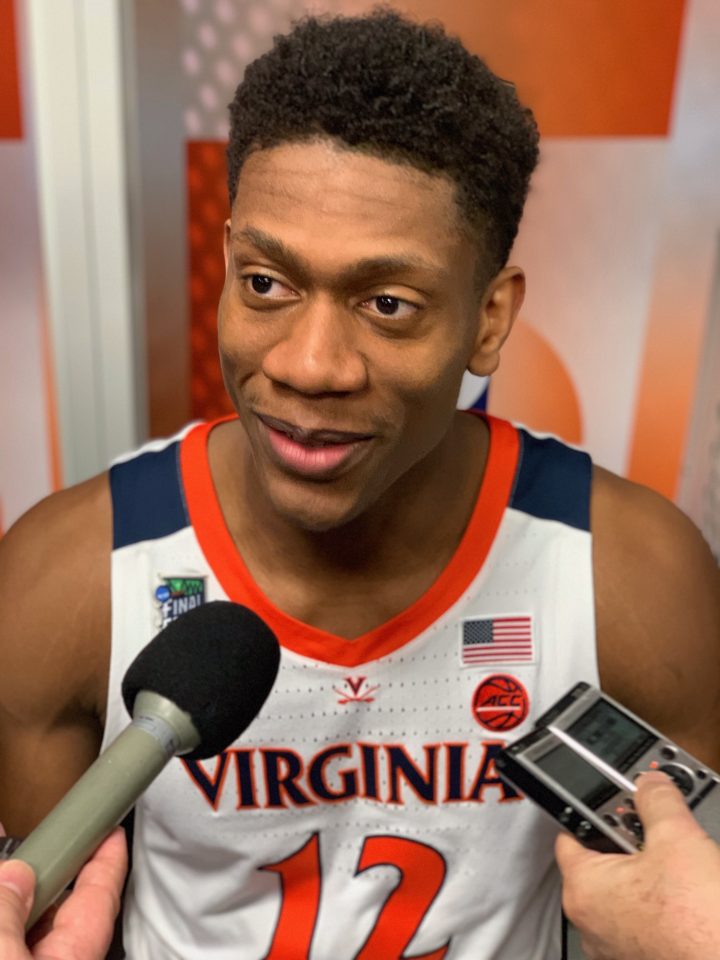 Let's be honest  — who saw this coming? A championship showdown between Virginia and Texas Tech?
Most fans and sports pundits rode the blue wave of popularity and expected a totally different outcome, neither of which included the Virginia Cavaliers or the Texas Tech Red Raiders in the Final Four.
My, how Virginia has quieted the critics.
Anyone lucky enough to foresee this upshot deserves a pat on the back. According to NCAA.com, just 0.3 percent of the millions of brackets entered into the Bracket Challenge Game, correctly guessed the remaining two teams that would be vying for the 2019 title.
Just 388 days ago, the basketball world witnessed the Cavaliers become the first No. 1 seed to lose to a 16 seed — that blow coming at the hands of the University of Maryland, Baltimore County Retrievers. However, that historic upset powered Virginia throughout the season and ultimately into the championship game, where they outlasted the Red Raiders 85-77 in overtime.
Virginia watched a 10-point lead diminish and turn into a 3-point deficit before De'Andre Hunter revealed the "S" on his chest. The super sophomore made the game-tying 3-pointer from the right corner with 12 seconds remaining in regulation. His late efforts served as the catalyst for what ignited the Cavaliers first national championship.
"That was a great two-way performance defensively and offensively in this game — in this setting and he saved his best for last," Virginia head coach Tony Bennett said during post-game interviews. "That tells you there's something in that young man and he's got more. He's scratching the surface."
Hunter struggled offensively in the first half, going one for eight from the floor. The projected NBA lottery pick ultimately finished what could be his last college game with a career-high 27 points, 22 of which were scored in the second half and overtime.
"I was aggressive in the first half — I believe — but my shots just weren't falling. I tried to do the same thing in the second half, and my shots were falling," Hunter stated.
As for the Red Raiders, well, they're a team full of guys who refused to give in.
"What these guys have accomplished this year — Big 12 championship, Final Four, national championship game, we'll graduate all five seniors here in a couple of months — I've never been more proud of a team I've coached," said Texas Tech head coach Chris Beard.
Brandone Francis led the Red Raiders with 17 off the bench, while NBA prospect Jarrett Culver scored 15 points on five-of-22 shooting in the defeat.
A matchup between two legendary defenses allowed way more points than the books predicted, shaping new expectations for both teams. However, for the Cavaliers, add a national title to that standard. Redemptive run for Virginia indeed.
–lericia harris
IG/Twitter: Lericia_h