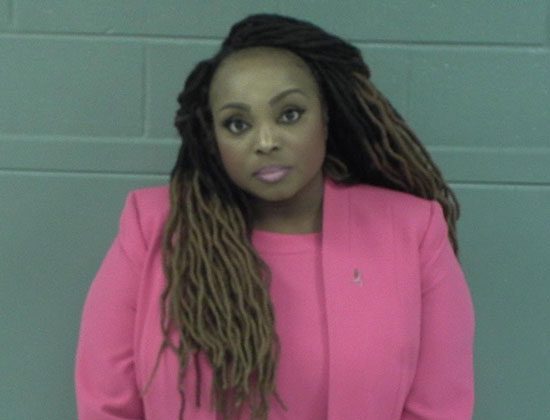 Alpha Kappa Alpha Sorority Inc. has responded to reports of a prostitution ring allegedly orchestrated by one of its members at Fort Valley State University.
The alleged ring leader, Alecia Jeanetta Johnson, 49, was indicted on April 5, 2019, and has since been charged with six counts of prostitution, three counts of pimping and two counts of solicitation of sodomy. Six men were also indicted on one count each of solicitation of sodomy.
Johnson served as an executive assistant to the president of Fort Valley State University and was a graduate adviser to the Alpha Kappa Alpha Sorority Inc.
On Monday, April 15, Alpha Kappa Alpha Sorority Inc. released a statement from its executive director, Cynthia Howell, exclusively to rolling out.
"Alpha Kappa Alpha Sorority, Incorporated — now in our 111th year — is an organization committed to cultivating unity, health, education and human rights among women and confronting issues that concern our more than 300,000 members in 1,021 chapters around the globe," Howell said in the statement. "We hope that the indictments recently issued in the Fort Valley State University case will end the speculation and inaccurate information about Alpha Kappa Alpha that has circulated in the media since April 2018.
"Any media coverage that identifies one of the individuals formally charged as the graduate advisor for Fort Valley State's undergraduate chapter, Alpha Beta, is incorrect. The individual has had no direct supervisory responsibility for the chapter since 2014. It is unfortunate that the alleged crimes of an individual acting independently of Alpha Kappa Alpha Sorority have resulted in misconceptions and diverted attention from the honorable work our organization delivers to millions of people through a myriad of programs.
"Alpha Beta's status within Alpha Kappa Alpha was restored in 2018 following our own internal investigation. Based on the results of an in-depth review of the facts, we found no wrongdoing, and Alpha Beta was fully exonerated. The issuance of the indictments supports our conclusion. Furthermore, the chapter continues to remain in good standing with Fort Valley State University.
"Now that the indictments have been issued, we hope the unsubstantiated innuendos and misinformation related to Alpha Beta will end. We commend the chapter members, who were subjected to degradation and humiliation as a result of the false claims, for their ongoing decorum over the past year. The young women of Alpha Beta chapter have demonstrated grace under pressure, poise and maturity as they proudly continue to support our focus on 'Exemplifying Excellence Through Sustainable Service.'"