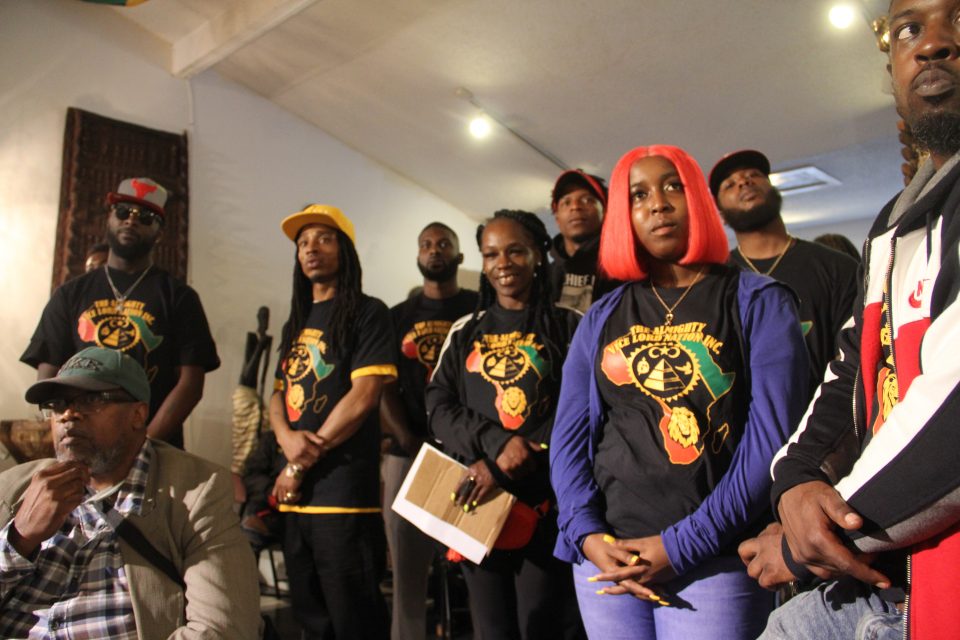 Imagine if the Bloods, Crips, Vice Lords, and GDs became organizations that empowered Black and brown youth to focus on self-improvement, entrepreneurship, and education. With a goal of building instead of destroying. It's not too late for gangs to turn crime into legit commerce. NASCAR began due to liquor bootleggers who built fast cars to escape police. Crime is embedded in the fabric of America. A new approach for gangs would save and empower millions in the community. Nipsey Hussle's marathon continues with the help of people such as Chief Sundiata Keita Kamara. 
Kamara understands how youth can be mobilized to either build or destroy. As a Chicago native and national spokesman for the Vice Lords Incorporated, Kamara has witnessed how gangs can be detrimental or serve as important community organizations. At the age of 15, Kamara joined the notorious Vice Lords.
"As young men, we are taught to fight," Kamara shared with this publication.  "I've lost friends to violence since the late 1980s and early '90s."
Kamara seeks to follow the message of Fredrick Douglas Bobby Gore, an activist and co-founder of the Conservative Vice Lords in Chicago. Gore created safe spaces for teens and brokered peace between rival gangs. Kamara has used his influence to do the same.
On April 20 in Atlanta, Kamara produced "The Bobby Gore Street Warrior Gang Peace Summit," which featured members of the Vice Lords, GDs, Bloods and Crips.
"I've always worked with young brothers and sisters [when] I saw them going astray," Kamara shared. "I work to teach them an African perspective. The summit was to show young brothers and sisters that they are not animals. We have to invest in young men and women and give them more economic opportunities."
Rashad Richey, who served as moderator for the summit, shared why it was important to bring youth together for the promotion of peace.
"Chief Kamara and I discussed the possibility of doing something like this a few years ago," Richey said in a statement. "But we needed more structure and input from other street organizations to pull it off. This was the year where everything fell into place, and it was a tremendous showing of what can happen when leaders lead… As I say often, you can't help them [the youth] if you fear them."
Kamara, who prefers the term street organizations as opposed to gangs, believes that violence can be stopped by inspiring confidence within the youth.
"My message is for the youth to first have knowledge of self," Kamara said.  "Leadership has to give Black men and women guidance. You are African by nature and come from great people. It's important to know that [the] Black man is your brother and [you] must not disrespect Black women."