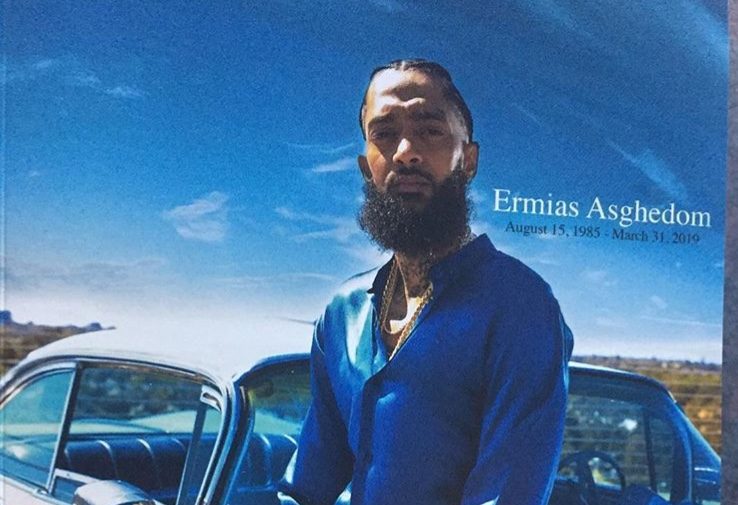 The man who was shot in the back during Nipsey Hussle's murder has finally been released from jail. On April 21, 2019, Kerry Latham was released from custody weeks after being arrested for allegedly being affiliated with a gang member, according to KABC.
After serving 25 years in prison for a murder that took place in 1994, Latham, 56, was prohibited from being around gang members. After the shooting, Latham was arrested for associating with a known gang member — Nipsey Hussle.
Speaking through his attorney Lauren Noriega for the first time since being released, Latham revealed that he had was unaware that Nipsey would be at The Marathon Clothing store on that fateful day.
"He wasn't there to propose any business to Nipsey," Noriega told KABC. "He had no idea that Nipsey would be there."
In a leaked phone conversation, Latham, who had been incarcerated since he was 31, revealed to Nipsey's former manager, Eugene "Big U" Henley, that he was being punished for associating with an upstanding individual.
"I was with an activist, a peacemaker in the community who was trying to put the pieces of the puzzle together," Latham told Big U. "It's an injustice."
Noriega revealed that Lathan started crying after hearing the news that he would be a free man. He has since been reunited with his daughter and grandchild.