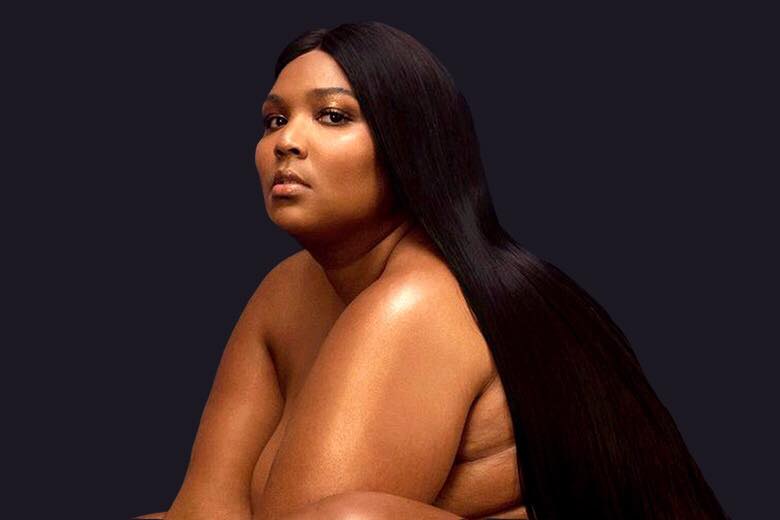 Scrolling through Instagram a few months ago I came across one of the most obscenely juicy brown butts twerking without a care in the world. Later I learned the curvaceous backside was attached to Lizzo, a highly anticipated new artist with one of the biggest buzzes one can create in today's fickle social media-driven culture. Months later, when I saw the overtly sensual nude spread she did for Rolling Stone (without losing one delicious pound I might add) I realized Lizzo has done more to end body shaming and promote self-love than any woman we've seen in the last few decades.
To assign Lizzo characteristics like bold, influential and fearless may seem dramatic at first, but as a former entertainment publicist, I know firsthand how dedicated we are as a culture to objectifying the female body. Most female artists don't have the support of their label unless they adhere to a particular weight and body type. Projects are shelved, postponed and rescheduled in the hopes that the female artist attached will commit to the rigorous gym detail and strict diet that will yield something close to the perfect body type. When egg whites and the cayenne pepper detox diets don't work, female artists are draped in outfits with the sole purpose of camouflaging any remaining imperfections.
That's not to say that there isn't a strong anti-body shaming message that many celebrities have been a part of. One hundred and twenty-pound artists and actresses alike have looked into cameras and written posts suggesting young women accept their bodies while starving themselves in the process. In a pop-culture landscape that echoes the sentiment, "You can never be too rich or too thin" it's hard for any one person to take on the personal campaign of going against the grain. Yes, we say we accept all body types, but our behavior suggests we certainly don't want to see them.
For Lizzo to refuse to assimilate in this culture is the definition of courageous. It suggests she has conquered what most artists are unable to do and that's find an unconditional love for themselves in the midst of attempting to win over fans and followers. To reject the idea that female artists must have a traditional European sex appeal is to disrupt the system that has crowned artists like Beyoncé and Lady Gaga only after they became the picture perfect body type. Yes, outliers such as Jill Scott and Adele or even Jazmine Sullivan have found their star while being on the other side of a size six, but those artists haven't flaunted their bodies or attempted to play up their sexuality in the same way that a smaller artist would. We love to hear Jill Scott sing, and some men admire her sex appeal, but we never see her in a string bikini slithering across the stage. Lizzo, on the other hand, is doing all of that and we love it!
With her new album, Cuz I Love You, Lizzo has set an example for women who may not fit the standard size of beauty. Instead of reciting the proper rhetoric and claiming to love her curves while covering them covertly, she has aligned her actions with her intention and the result is a new cultural landscape where little girls can see a real live image of a woman that is not penalizing herself for not being what others deem perfect, and that is so freaking beautiful!