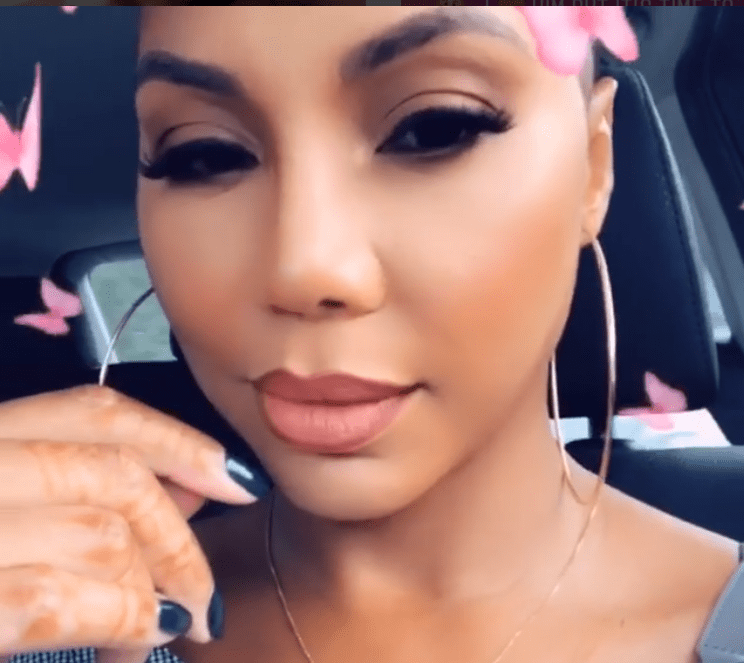 Singer and reality star Tamar Braxton is reportedly very anxious to have the courts change her marital status — and to do so with all deliberate speed.
The youngest and most popular Braxton, who powers the hit WeTV show "Braxton Family Values," is still embroiled in divorce proceedings with estranged husband and music producer, Vincent Herbert.
It has now been about a year-and-a-half since Braxton filed for divorce from Herbert, which began back in October 2017. Despite the prolonged passage of time, the courts are still determining the final division of the former couple's assets.
Herbert, who was also his wife's former music manager, was married to Braxton for nine years and they share one son, Logan.
According to TMZ and The Blast, Braxton told the courts that "there is nothing the Court can do to salvage or repair the marriage."
Braxton did not indicate why she yearns for her single designation now instead of later, and her camp did not respond to media inquiries.
Pop culture fans have an idea, however, as to the reason behind Braxton's anxious behavior. She has made it no secret that she has fallen hard for her Nigerian-American prince, David Adefeso, whom she has been dating for several months now.
Adefeso is a successful entrepreneur and Harvard Business grad and, as Braxton shared with E! News Justin Sylvester, he is a "whole snack."
"He's so fine I can't take it sometimes. He's like a whole snack, a lunchable," she teased to Wendy Williams during a recent appearance on her talk show. "He lives in LA. He's originally from Nigeria but he lived here for a while. He went to Harvard Business School. He's so amazing. He's so kind."