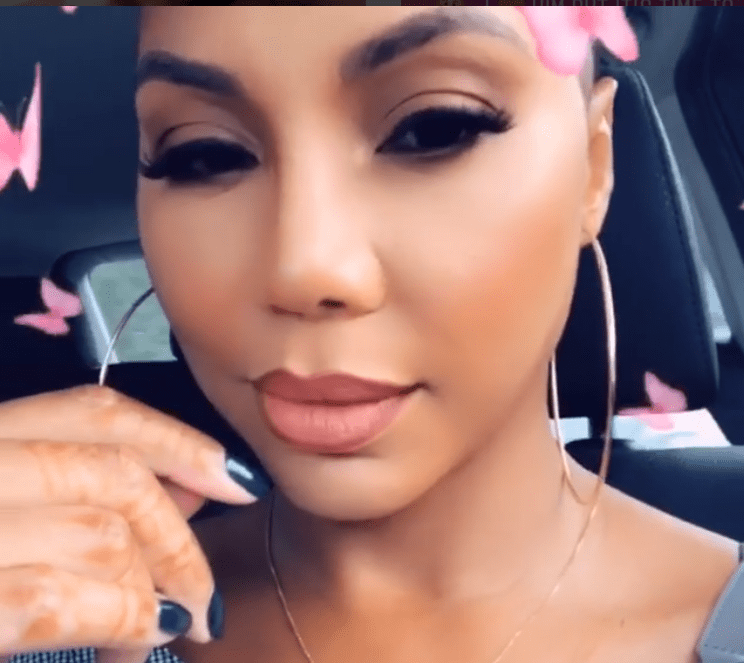 The most popular Braxton reportedly has just landed her own solo TV show.
Tamar Braxton — arguably the most beloved of the Braxton sisters but also the most notorious for her histrionics and emotional shiftiness — is known more now for being a television personality than a music artist.
Most of all, Braxton is simply compelling TV.
So it seems apropos that the songstress would land her first solo spin-off of the popular WEtv show "Braxton Family Values." She did star in another spin-off with Vincent Herbert called "Tamar & Vince" on the same network that ran from Sept. 20, 2012, to Nov. 9, 2017.
During her most recent appearance on the "Wendy Williams Show," Braxton, 41, said she will lead her own "reality sitcom" series. While she did not go into detail, she did say that her soon-to-be ex-husband, music producer-manager Vincent Herbert, will make appearances on her show.
Braxton and Herbert share one son, 5-year-old Logan.
"Vince will make certain appearances because he is in my life," Braxton told Williams. "Here's the thing: Vince and I are not enemies, you know what I mean? We co-parent really, really well. We're not enemies, so there's not a lot of fighting going on."
While on the show, Braxton also broached the topic of her successful appearance on "Celebrity Big Brother," where she won $25,000.
"I'm not sure what I'm going to do with it yet. Me and Logan are still looking for a house," Braxton said.
On the love front, Braxton finally spilled some delicious tea about her new man, whom she affectionately calls "T'Challa.
"He doesn't jump in front of the camera, he has no desire to be. He's in finance and not mine, honey," she said.
When Williams asked if she would reconsider getting married again, Braxton replied, "I would love to have more kids, but I have a fertility thing. I don't know. I just have to leave it up to God. Whatever his purpose is."
The new season of "Braxton Family Values" returns to WEtv on April 4.
Check out a video clip of Braxton's interview on the latest episode of  "The Wendy Williams Show" show below:
https://www.youtube.com/watch?v=G7LJflFin_w