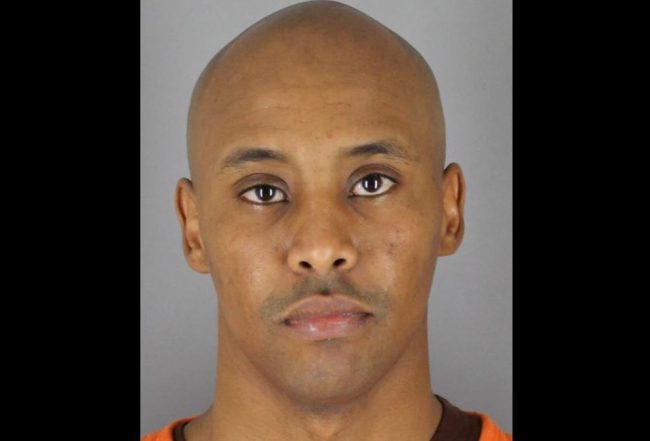 Former police officer Mohammad Noor, a Somali American, became the first cop in Minneapolis history to be convicted of murder. On April 30, 2019, Noor was found guilty in the death of Justine Rusczcyk, a woman who called 911 to report a possible sexual assault in the alley behind her house.
Noor was found not guilty of second-degree murder but was found guilty of third-degree murder and second-degree manslaughter.
Some residents in Minneapolis have questioned if race played a role in Noor's conviction.
Lisa Clemons, a former sergeant in the Minneapolis Police Department who retired in 2001, shared her thoughts on the verdict.
"We [Black police officers] aren't allowed to have fear," Clemons said during an interview with rolling out.  "Our White counterparts can have fear and walk away from a shooting whenever the person is armed. I take nothing away from Justine's family getting their justice. But I don't think he should have been charged with murder. I think manslaughter, yes. But he fired one round. He didn't unload his gun like some [officers] have done in the killing of unarmed Blacks. And he got out to try to save her life. Philando Castile's shooter didn't do that."
On July 6, 2016, Castile, a 32-year-old Black man, was pulled over while driving in Falcon Heights, Minnesota. Castille was shot and killed by police officer Jeronimo Yanez in a shooting that was recorded by Castile's wife on Facebook Live. Although Castile told Yanez that he had a permit to carry a weapon, Yanez shot Castile while he was reaching for his driver's license and registration. Yanez was acquitted of all charges in Castile's death.
"Castile was assassinated," Clemons said. "The minute Castile said he had a privilege to carry a weapon, the officer should have stepped away from the car. There was no reason for [Yanez] to ask him for a driver's license after he told him he had a gun on him. He should not have shot him that many times while he was sitting in a seat belt with a woman and a child in the car."
Clemons said she hopes the Twin Cities community can find a way to heal because there were no winners in Noor's case.
"I hope everybody is in prayer for Justine and her family, but I'm also in prayer for Noor's family," Clemons said. "Noor was used as a scapegoat."