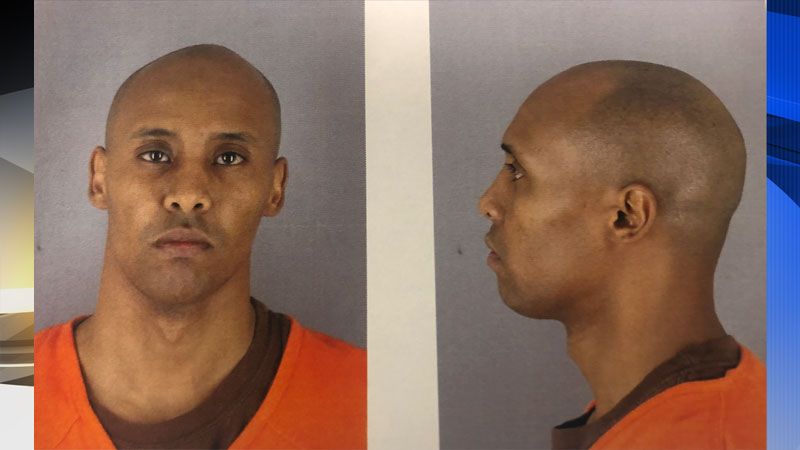 Never before in the history of the state of Minnesota has a police officer ever been convicted in the on-duty shooting death of a civilian, CNN reports. Until now.
Former Black Minneapolis police officer Mohamed Noor was found guilty on Tuesday on murder and manslaughter charges for the 2017 shooting death of a White woman, according to the Minneapolis Star-Tribune and St. Paul Pioneer-Press.
Noor was convicted of third-degree murder and second-degree manslaughter in the killing of Justine Ruszczyk Damond, a dual citizen of Australia and the U.S. He was acquitted of second-degree murder.
Noor will be sentenced on June 7 and stands to face more than 30 years in prison.
BREAKING: Mohamed Noor has been found guilty of 3rd-degree murder and manslaughter in the shooting death of Justine Ruszczyk Damond. Not guilty on 2nd-degree murder. https://t.co/lhVURw4i6A pic.twitter.com/1vUkq5OUys

— KARE 11 (@kare11) April 30, 2019
The incident began, the newspapers stated, when Damond called 911 on the evening of July 15, 2017, to report what she believed was a sexual assault in the alley behind her Minneapolis home. She was later shot by Noor, who was one of the responding police officers.
Noor's defense attorneys argued during the month-long trial that he fired his department-issued weapon in order to protect his fellow officer. He said he heard a thump on their vehicle in the alley. And when he saw a figure by the driver's side window raising an arm, he said he was fearful for his and fellow officer's safety and fired his weapon.
Prosecutors countered Noor's claim by saying Damond approached the squad car in her pajamas and was clearly not any threat. They added that Damond's fingerprints were not found on the outside of the squad car. To prove their point further, prosecutors brought in two police use-of-force experts who argued Noor was reckless in his decision to fire.
The verdict in Minnesota is causing a great outcry from urbanites, as it comes almost two years after the officer who shot and killed Philando Castile was found not guilty of all charges against him. That tragic incident was captured on video. Castile could be seen informing the officer who pulled him over that he had a firearm, but indicated he was reaching for identification before being fired upon.
Social media's reaction to the news of Noor's conviction on murder and manslaughter was, as expected, swift and severe:
https://twitter.com/johninmpls/status/1123356501723308037?ref_src=twsrc%5Etfw%7Ctwcamp%5Etweetembed%7Ctwterm%5E1123356501723308037&ref_url=https%3A%2F%2Fwww.bet.com%2Fnews%2Fnational%2F2019%2F04%2F30%2Fcop-found-guilty.html
Mohamed Noor was found guilty for killing a white woman but the officer who murdered Philando Castile on Facebook live isn't guilty? pic.twitter.com/3yuKRqm1P6

— Zeynab (@allthingszey) April 30, 2019
It's unfortunate Justine Damond was killed. However, I HIGHLY doubt Officer Noor would've been found guilty had he been white & Justine a WOC. He's the 1st officer in MN to be convicted of an on-duty shooting. The officer in Philando Castile's case was acquitted. #NoorTrial

— Andrea Pérez-Maikkula, MPH 🇵🇷 (@andrea_isabel) May 1, 2019
Philando Castile's murderer is still walking the streets.

Eric Garner's murderer is still walking the streets.

Tamir Rice's murderer is still walking the streets.https://t.co/r8XFlpOzQY

— Nikki "DEMOCRAT VOTING ONLY" Windsor ♎️ (@NikkiWinds) April 30, 2019