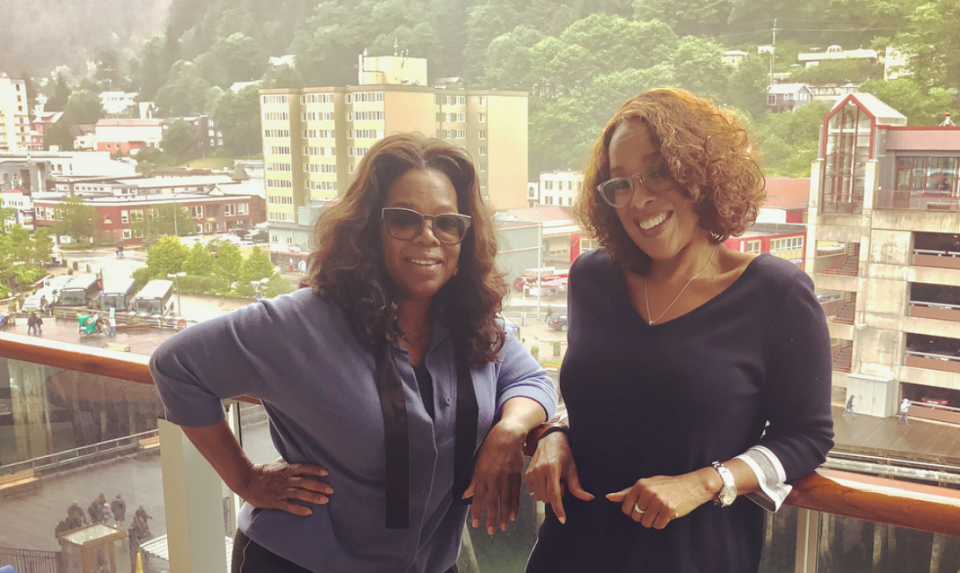 Fresh off of her ratings-busting interview with accused sex abuser R. Kelly, Gayle King scored a tremendous increase in her salary with CBS News, the media has learned.
King, the famous longtime best friend of Oprah Winfrey, will now make a whopping $11M annual salary to remain the co-host of "CBS This Morning," the New York Post reports.
This amounts to more than double her salary of $5M a year.
It was known early on in the negotiations King contemplated leaving the hit morning show and wanted "Stephanopoulos money" to stay at CBS. George Stephanopoulos, the former senior advisor to then-President Bill Clinton and now the co-host of "Good Morning America," is said to be making between $15M and $18M, Page Six states.
This comes on the heels of King's BFF Oprah telling her last week to go hard at the negotiation table now that her industry cachet is at an all-time high with the R. Kelly interview and being included on the Time magazine "100 Most Influential People" list.
"I said, 'Get what you want. Get exactly what you want, because now's the time. And if you don't get what you want, then make the next right move,' " Oprah told The Hollywood Reporter.