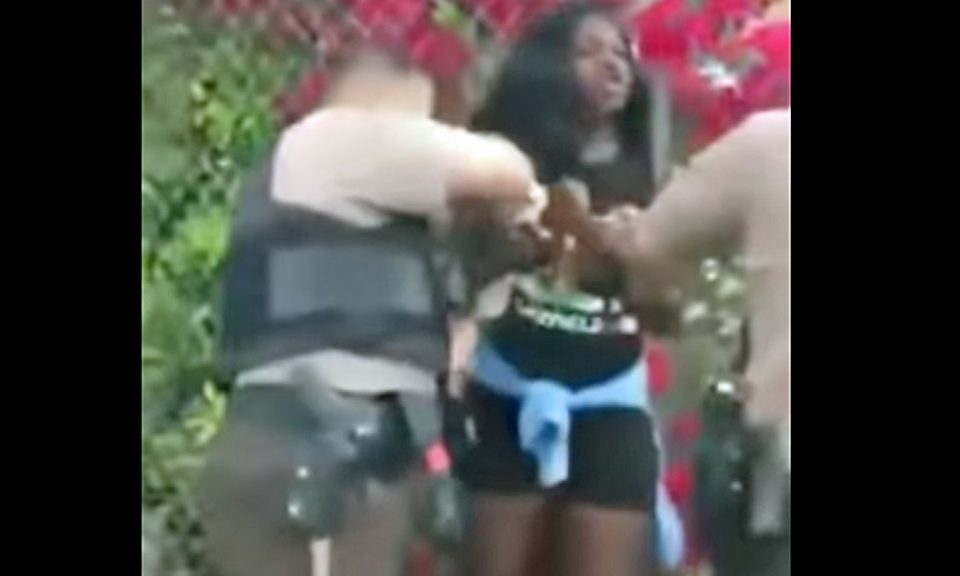 Dyma Loving called the police after allegedly enduring racial harassment from a White neighbor. But after police arrived, she faced physical and verbal abuse from the responding officers.
According to The Miami Times, Loving 26, called the police on March 5, 2019 and claimed that her White neighbor threatened her by saying he would shoot her "Black a– face off her neck."
Officer Alejandro Giraldo and six other officers responded to the call. At some point during the interaction, the conversation between Loving and Giraldo intensified. According to video captured on a cell phone by Loving's friend, Giraldo grabbed Loving by the neck, pushed her against a fence, yanked her to the ground, and put her into a headlock.
Giraldo would later claim that he attacked Loving because he believed that she "did not obey commands and was being uncooperative."
Miami-Dade State Attorneys Office released a statement saying that after examining the cell phone recording and police bodycam footage proved that Giraldo's report was untrue. Giraldo was charged with misdemeanor battery and felony. He was released on $5500 bond and is expected to answer to charges in 21 days.
View video below: