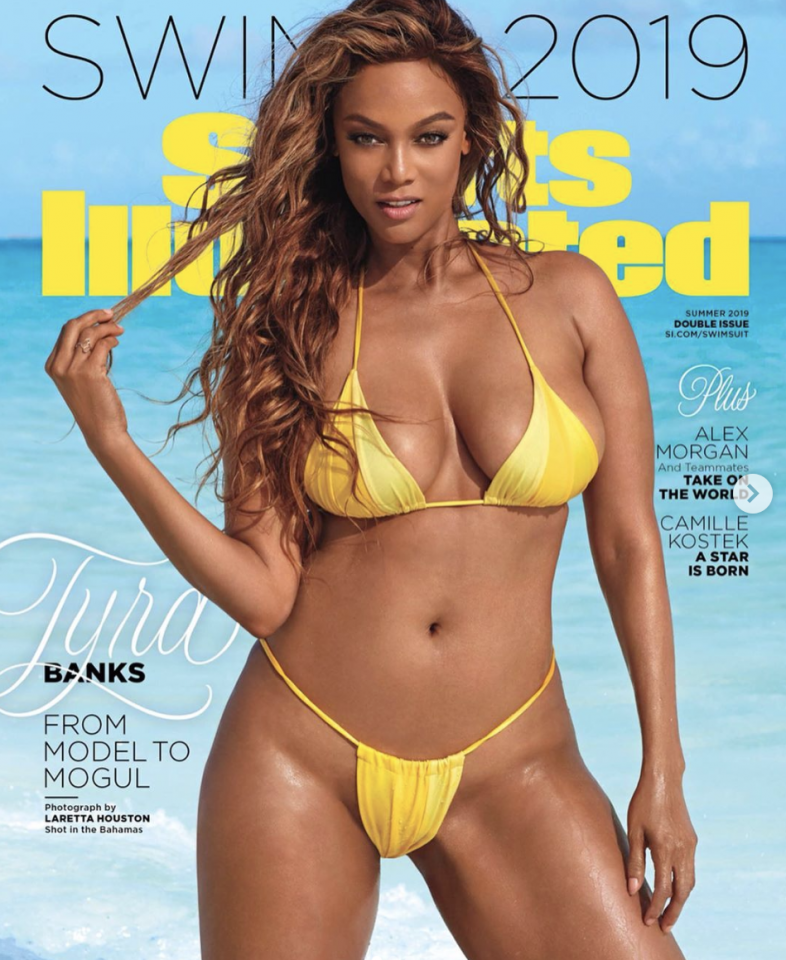 After more than two decades, superstar model Tyra Banks has copped the top spot on the cover of the coveted  Sports Illustrated Swimsuit Issue.
Photographed by Laretta Huston in the Bahamas, the now 45-years-young model sizzled on the cover as she appeared clad in an exotic yellow string bikini designed by Andi Bagus.
In a video to promote the issue posted on Instagram Banks said, "Being the first Black woman on the cover, I didn't dream it, because I never thought it was possible, almost like this. I never thought it'd be possible. I'm 45 years old on the cover of this magazine again."
Banks, who retired from modeling in 2005, also shared that she was aware that her body had changed, and while it was a little more difficult to adjust after the first shot, she was much more confident.
"My body's different," said Banks, pointing toward her chest.
"Booty is bigger. Everything's a little bigger," she added.
Banks' first SI Swimsuit edition cover was in 1996.