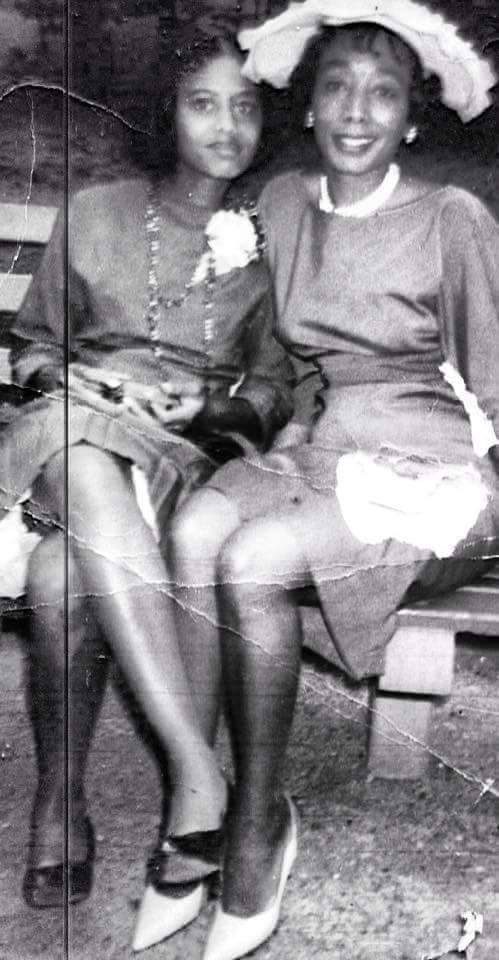 This piece isn't for those who will spend Mother's Day with their Moms. Each and every year we get to celebrate our Moms is a gift and a blessing from the Lord above. But for those, like me, who lost our Moms, Mother's Day will be a struggle. This is for you.
I lost my Mom, Brenda Victoria Johnson, the night of January 24, 2012. It was the worst day of my life in the worst year of my life. There is no close second.
My Mom was my only parent. Sure, I have a "Father," but like far too many of us growing up in the 'hood, he wasn't around. So, my Mom was my everything.
As a sports and entertainment journalist, I do what I do because of her. She always loved music, particularly soul, and sports, especially boxing and basketball, so naturally, I grew up loving those things as well.
My Mom was a school aide at P.S. 192, the Harlem elementary school three blocks from the apartment building where we lived, so everyone knew her. From the kids who went on to be doctors and lawyers to those who aspired to be the next Tony Montana, and everyone in between.
Consequently, everyone knew me, which had its pluses and minuses.
One of the joys that I still get is running into people who knew her. They speak about her with so much joy.
I recall meeting a gentleman at a Harlem Educational Activities Fund event a few years ago. He went to the same elementary and middle school as me but was about a decade younger. I figured he had to have crossed paths with my Mom, and when I said her name, he exclaimed "BRENDA!" with such joy. I then showed him the card from her service, and he was immediately saddened.
Ultimately, it makes me sad that she is not here anymore, but I am eternally thankful for the many Mother's Days we spent together. Oftentimes, [we spent the day] out with family members at restaurants trying to find televisions to see the scores of the New York Knicks versus Chicago Bulls games and NBA Playoffs games.
Losing loved ones will always hurt, but it has been my experience that sharing memories about them is therapeutic. So, to those of you, who, like me, don't have your Moms here in the physical, share a story about her with a family member, a friend, or even me. I hope it brings you some level of comfort doing so.
Happy Mother's Day to all the Moms in heaven.
Sincerely,
Brenda Victoria Johnson's son Derrel