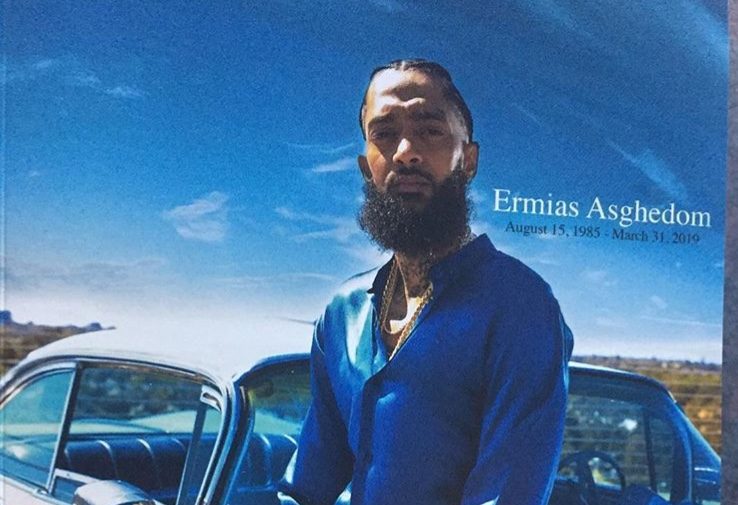 Nipsey Hussle almost never made it here. In his last music video before his untimely death, the South Los Angeles-based rapper shared gut-wrenching stories of his life in a video and song that serves as a final message and dedication to his family.
Executive produced by DJ Khaled and featuring soulful vocals from John Legend, "Higher" was filmed three days before Nipsey Hussle was shot and killed in front of his Marathon store in the Crenshaw community of Los Angeles on March 31, 2019.
On "Higher," Nipsey reveals how his grandmother endured difficulties before becoming pregnant with his mother. "My granny 88/she had my uncle and then a miscarriage back-to-back every year/feel like 10/Pregnant with my moms, doctor told her it was slim/She bed-ridden for nine months, but gave birth in the end."
Nipsey goes on the share how his father moved from East Africa to America for a better life and met his mother at a social gathering in Los Angeles.
"Pops turned 60, he'd be proud what we done/In one generation, he came from Africa young/He said he met my moms at the Century Club/Los Angeles, love kinda like Hussle and Boog (a nod to himself and girlfriend Lauren London)," he raps.
Nipsey also goes into the struggles he faced as a teen while enduring gang violence. After being involved in shootouts and facing police harassment, he realized that he was blessed to make it to 30 years old.
"Looking back at my life made my heart race/Danced with the devil and that was all faith/I was thinking chess moves but it was God's grace," Nipsey raps.
The gospel-inspired chorus, sung by John Legend, leaves listeners with hope to keep pushing beyond their difficulties.
"Yeah, you keep taking me higher and higher, Don't you know that the devil is a liar?/Yeah, they rather see me down with my soul on fire/But we keep going higher, higher," Legend sings.
View video below: