Attorney for Nipsey Hussle's accused killer quits after numerous death threats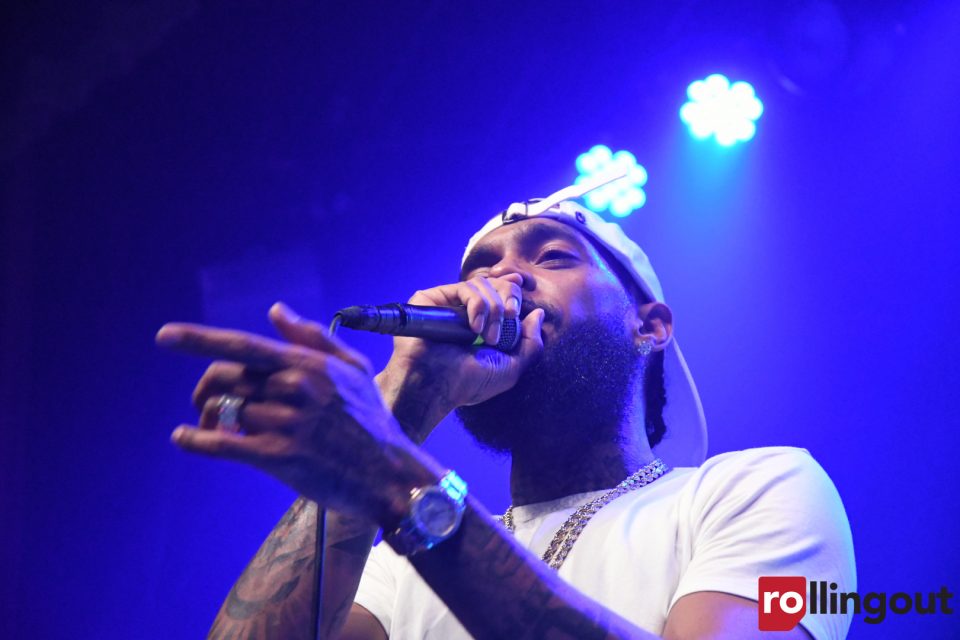 The man who allegedly killed Nipsey Hussle will need to find new representation. About one month after representing Eric Holder, attorney Chris Darden has decided to quit the case.
Darden filed a motion on Friday, May 20, 2019, to withdraw as Holder's defense attorney in Los Angeles Superior Court, according to TMZ.
Darden's decision to defend Nipsey's killer has had a profound effect on his family. Darden, who gained fame by serving as a prosecutor during the O.J. Simpson trial, said he unwittingly put his family in danger by serving as Holder's defense attorney.
"I filed a Motion to Withdraw from the case," Darden in a Facebook post that was published on Friday. "I thought I should tell you, my friends, first and before anyone else. As for my reasons for withdrawing I don't know whether I will disclose them later or not. I only know that as a lawyer it is my duty to protect the rights of my clients even in the face of threats or angry mobs…..To those who issued those threats to my children please pay close attention so there is no misunderstanding. Later. F— You! (sic)"
In April, Darden's daughter, Jenee Darden, revealed that she has received threats due to her father's choice to defend Holder.
"I've been receiving vile comments and messages since news broke that my father, Chris Darden, is the defense attorney for the man accused of killing Nipsey Hussle," she previously wrote in an Instagram post.
"Like many of you, I found out about my father's involvement in the case while scrolling through social media. I was not prepared for this backlash that has triggered bad memories from the O.J. Simpson trial…My father is a grown man and has been a defense attorney for some time. I have no say in the cases he takes on."
She ended her statement by saying that she hopes others will continue Nipsey's legacy. "L.A. is like a second home to me. I grew up in a community similar to Nipsey's and was saddened by the news of his death," she wrote. "So I understand why it hurts so deeply when we lose young, talented Black men like him who are committed to empowering people. Instead of attacking me and others who have nothing to do with this case, channel that energy toward continuing Nipsey's legacy in strengthening our communities and lifting up each other."
Holder faces life in prison if convicted.