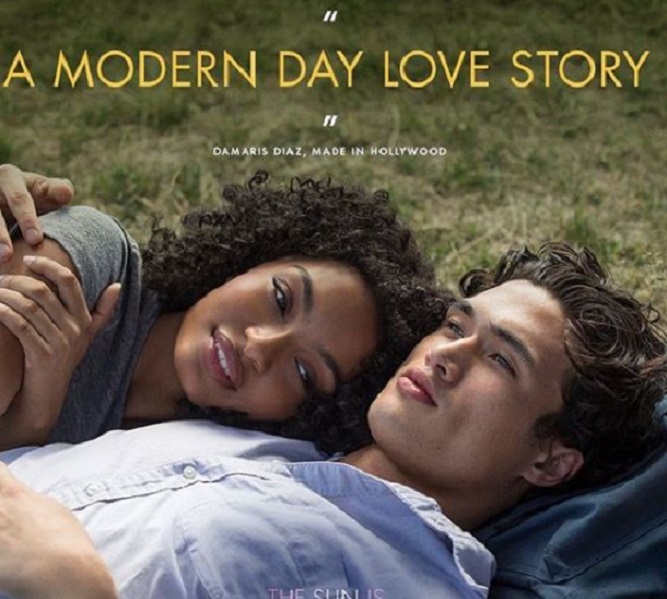 The Sun Is Also a Star got off to a terrible start at the box office, grossing less than $3 million after opening in 2,073 theaters nationwide.
The film, a romantic teen drama, tells the story of two immigrant families — one of whom is fighting deportation.
Led by "Black-ish's" Yara Shahidi and "Riverdale's" Charles Melton, the movie, prior to its release on May 17, was praised for its culturally diverse cast.
However, the immigration love story between a Korean-American teen and a soon to be deported Jamaican-American teen does not appear to be resonating with audiences, having received a less-than-impressive 51 percent rating on Rotten Tomatoes.
Top critics slammed the film for being "half–baked," "bland" and "cliché."
Rotten Tomatoes' top critic, Adam Graham, noted that while the actors had natural charm, the director Ry Russo-Young may have been too heavy-handed and the film felt like an "overcooked soup."
Other critics who were much more sympathetic, attributed the dismal ticket sales to poor marketing and the studio's failure to get the movie in more theaters.
The Sun Is Also a Star is Warner Bros. lowest theater launch since 2012 when Cloud Atlas opened in a mere 2,008 theaters.
Holding the top spot at the box office is John Wick: Chapter 3 – Parabellum which surpassed expectations pushing Avengers: Endgame into the No. 2 spot.