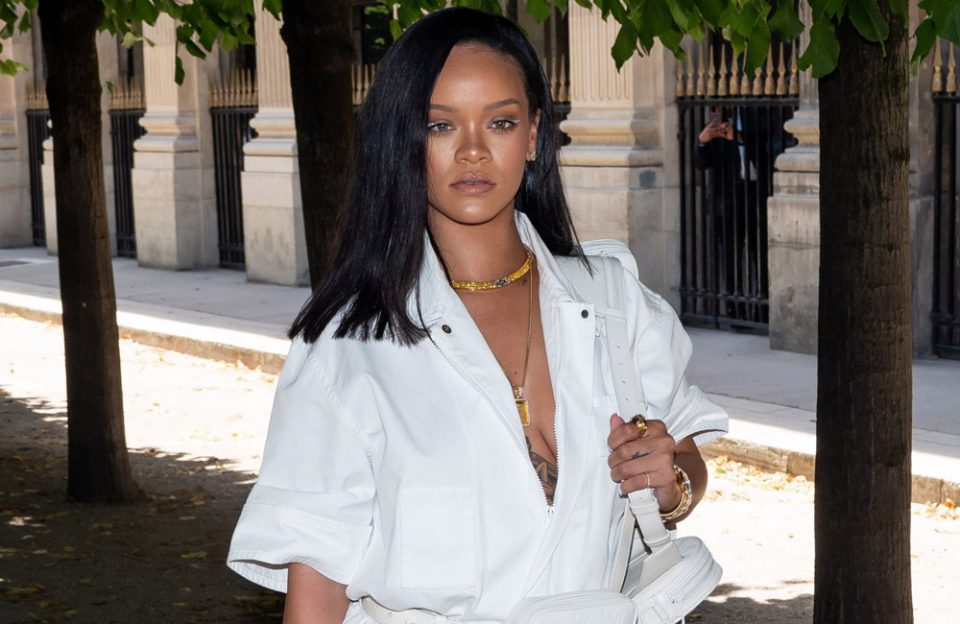 When you think of Rihanna you may reflect on one of her many hit songs, but Rihanna is at her core a businesswoman.
Her connection to fashion is one that is undeniable. The pop star who is always flaunting cutting-edge style is diving deeper and deeper into the world of fashion. So it came as no surprise when it was announced earlier this month that she is collaborating with luxury goods conglomerate LVMH for Fenty fashion.
Here are five things you need to know about the upcoming release.
1. The partnership marks the first time that a woman of color will helm a French fashion house and that a woman will create her own brand for LVMH.
2. Rihanna will be looking to young designers for fresh inspiration. She told The New York Times Style T Magazine, "I'm welcoming everyone's vision here because that's what it's gonna take. I can't just think I know everything. I'm very smart with my control freak — [I'm] a smart control freak. I welcome other people's expertise. I love new, young talent."
3. The mission of the Fenty clothing line, according to Jahleel Weaver, the label's style director, "is to really speak to how multifaceted today's woman is. We're thinking about each release as a different facet to a woman's wardrobe and how she approaches dressing."
4. The new designs will feature structured silhouettes in subdued neutrals that emphasize strong shoulders, cinched waists and exposed legs.
5. Prices will range from $200 to $1,500 in the first drop. A T-shirt will cost about $200; outerwear will range from $1,100 to $1,500. Accessories will also be available, including shoes from $600 to $700 and jewelry from $60 to $350.
Sales for the new highly anticipated designs will begin at a pop-up in Paris on May 24, 2019. Everything will be fully available online at fenty.com on May 29, 2019. Recently, Rihanna released this promotional video: