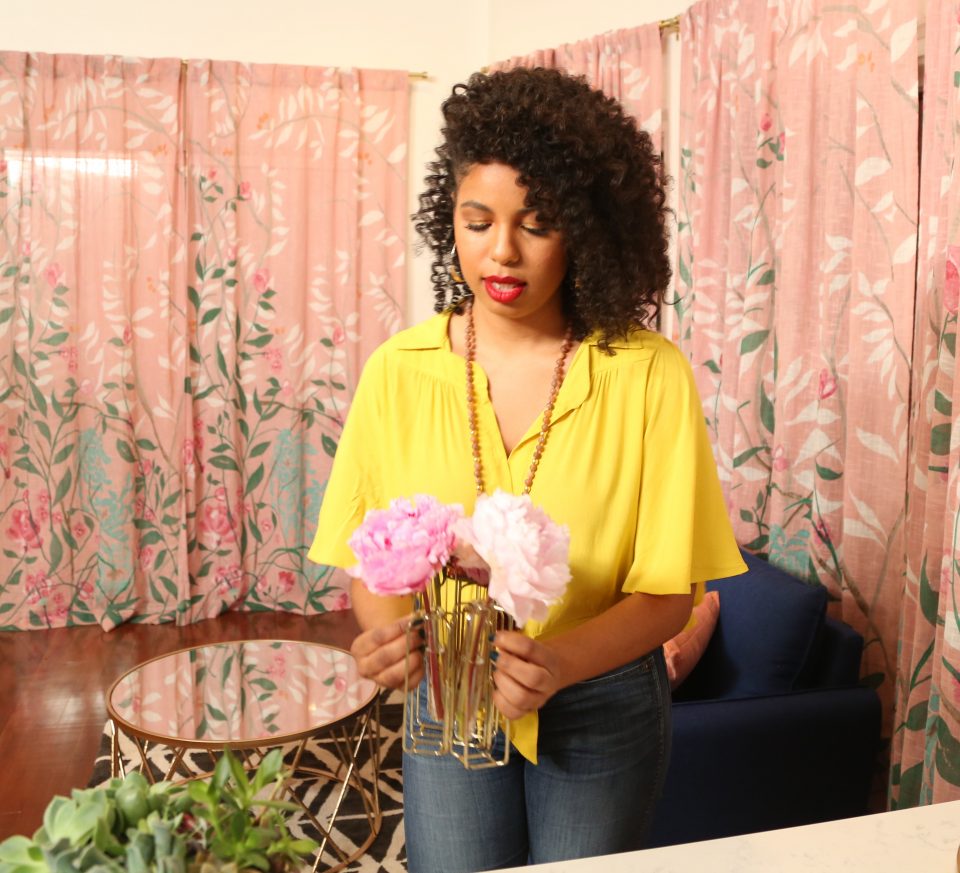 Cleo TV, TV One's new sister station, has brought two of our favorite siblings from early '90S ABC sitcom "On Our Own" back to our small screens for some unique lifestyle tips on their newest show "Living By Design" with Jack and Jazz Smollett. This brother-sister duo is infusing their knowledge about food and interior design with how-to's on eating and designing on a budget. 
Within three episodes of season one, the Smolletts have shown their audience how they are transforming the lives, work, and play spaces of millennial families and creating simple solutions to everyday home design dilemmas.
Earlier this month, the Smollett's spoke with rolling out on what it means to live by design, how millennials can design on a budget, and what viewers can continue to expect from the show. 
How did you two get into infusing interior design and food?
Jazz Smollett: Well, those are definitely two of our passions. Growing up we were always involved in designing, decorating or setting the table. We were building and cooking out of necessity, so we were approached by Rochelle Brown [of] the production company Powerhouse, for this show while we were promoting our cookbook on another show. She pitched the idea and we were immediately sold by it.
Explain to our readers what "Living by Design" means.
Jack Smollett: Living by design is living your best. Life is completely making your home your sanctuary and realizing you're supposed to come back to decompress.
What are some of your budget-friendly interior design tips?  
Jazz Smollett:
1. Thrifting
Online thrifting is key.
2. Refurbishing
Find pieces that you can change.
3. You can purchase inexpensive pendant lights or lights that can hang from the ceiling like chain lights.
You don't have to have a chandelier or bring in an electrician to do hard wiring. They now have cords that come with a pretty fabric that you can plug in but have that dramatic effect for your ceiling.
4. Plants
Plants are a great way to use up space without spending a ton of money. Hanging plants such as pathos and ferns are good.
How much fun is it to work alongside your sibling?
Jack Smollett: It's a ball! We have so much fun on set. It doesn't feel like work. It feels like we are at home planning an event for the holidays. Jazz and I work really well together.
What do want viewers to take away from the show?
Jazz Smollett: I hope they take away that they can create a space they feel reflects who they are and they feel comfortable coming home too.
 "Living By Design with Jack and Jazz" airs every Saturday on Cleo TV at 12 p.m. ET/ 11 a.m. CT.