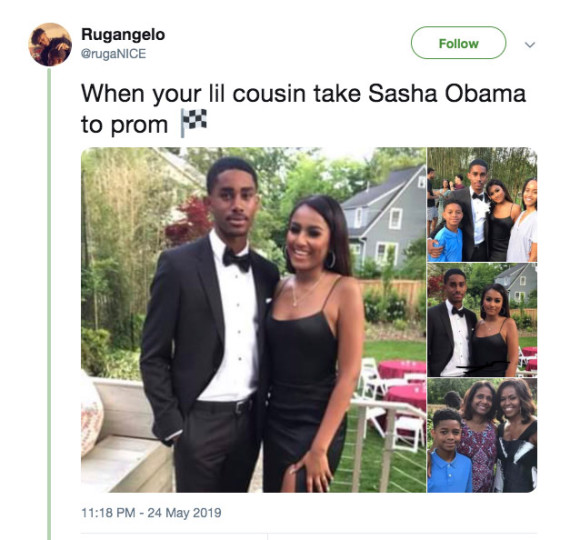 Sasha Obama has grown up right before our eyes.
It has been 10 years since Sasha Obama, then 7 years old, first attained international fame when her father, Barack Obama, became the 1st African American to win the U.S. presidency.
A decade later, Sasha Obama, 17, is a glamorous young lady going to her high school senior prom with her 17-year-old date Chris Milton, according to U.S. Weekly.
The older cousin of Obama's date, going by the Twitter name Rugangelo, snapped a few photos of the backyard affair in Washington prior to the prom; the photos included former First Lady Michelle Obama and older sister Malia, 20.
He captioned the photos: "When your lil cousin take Sasha Obama to prom."
The younger of Barack Obama's daughters flossed an elegant, floor-length gown with a slit and her date was outfitted in a traditional black tux.
Barack Obama was not seen in any of the photos and didn't appear to attend the festivities.
Sasha Obama is reportedly breaking with the family's Ivy League tradition and will attend the University of Michigan in the fall. Her elder sister, Malia, is a sophomore at Harvard, while her parents are both two-time Ivy League graduates.