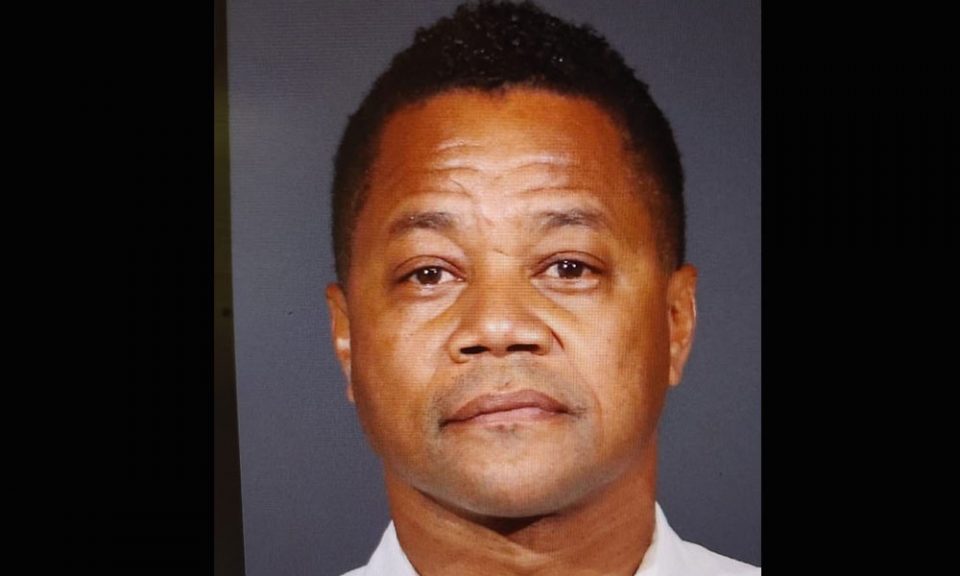 Academy Award-winning actor Cuba Gooding Jr. has joined the ranks of celebrities with mugshots. The 51-year-old actor turned himself in voluntarily to the NYPD Special Victims Unit on Thursday, June 13.
Gooding was booked into custody for forcible touching, a class A misdemeanor which carries a one-year maximum prison sentence. The actor has been accused of groping two women on separate occasions at a nightclub.
Earlier on Thursday, Gooding was filmed doing the "perp walk" as he left the court after being formally indicted on charges that he allegedly grabbed one woman's breast on Sunday, June 9, at a New York City midtown nightclub named Magic Hour Rooftop Bar. His accuser stated that she brought an allegedly intoxicated Gooding, a glass of water and he grabbed her breast.  A second accuser claimed that the actor grabbed her buttocks at a club named Butter five years ago.
Gooding has maintained his innocence and stated to TMZ, "I trust the system and the process. There's a tape that shows what really happens and that's all. I was at a club, I left, I met a bunch of people, I took pictures and … you have to have faith in what people say."
The surveillance video of the alleged assault can be seen below.