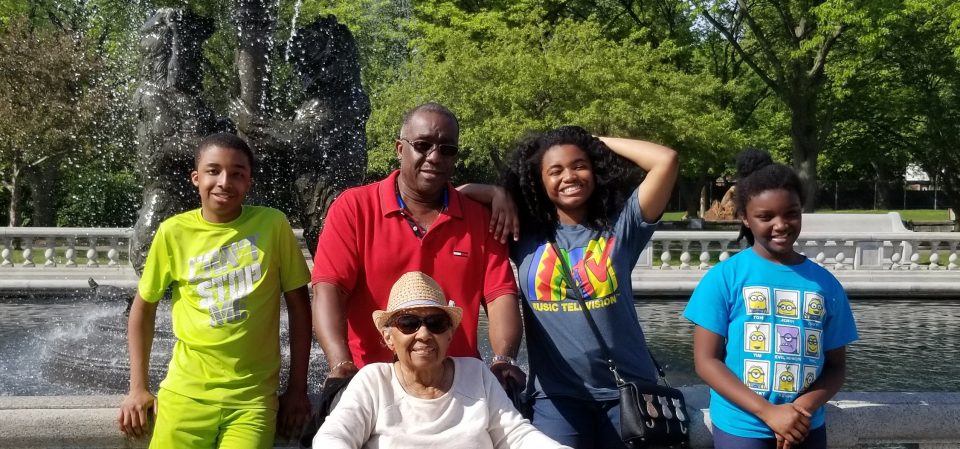 Michael Glover began his career in the food industry with the McDonald's Corporation. He took full advantage of the opportunities for further training, mostly on the job, but with highly qualified members of staff from the McDonald's corporation.
Success in business and the challenge to rise above the life of the streets in order to create a better life was a daunting task. Glover admits that his faith was tested and his commitment to prayer was critical as he worked through life-changing circumstances. In addition, there was an underlying motivation to have a family he could call his own.
With a beautiful wife, two daughters and a son, Mike now sees the fruits of his life in his family, and family life as the crowning reality to the years of hard work.
How would you describe your Fatherhood culture?
As a father, I desire to provide for my children in ways I wish my father would have provided for me — mentoring, financially and spiritually.
Why should you read every day?
To learn to look from as many different perspectives as possible while increasing your reading comprehension skills.
Name one life lesson that no one taught you, but should have.  
I wish I was taught the true value and privilege of education. The importance of gaining knowledge [at] a young age and acquiring skills that would have stayed with me throughout my life.
How important is keeping your word?
Keeping your word has been watered down today.  Keeping your word builds trust and dependability.
When it comes to protecting yourself at all times, physically and mentally, what would you tell your children?
It is important to explain what happened, as well as it is to have someone figure out what happened. Know when to leave and know when to stay.
Finish the sentence: Never give up on yourself because … 
You never know what God has in store for you.
How does following your spiritual values help you in life?  
My spiritual values taught me how to be fair.
Why is writing down your fatherhood goals for life so important? Share your most valued and treasured fatherhood goal.  
To provide a legacy for my family, so they may have a jumpstart on life. As a father, one of the most important fatherhood goals I intend to have my children learn, is how to put life lessons in the proper perspective — by understanding you will never lose as long as you make what is wrong a learning lesson.