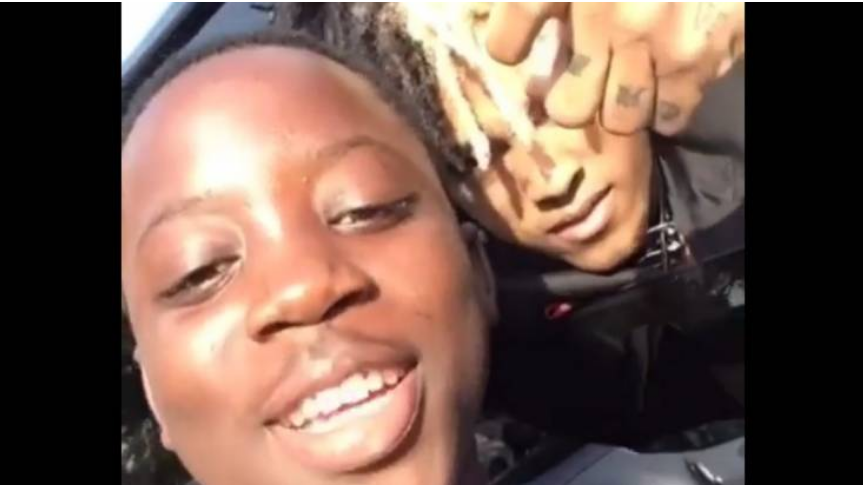 The mourning for late rapper XXXTentacion on the one-year anniversary of his murder was made much worse when his friend and fellow rapper C Glizzy was shot in the head almost a year after XXX was slain, Newsweek reports.
Glizzy, 16, whose real name is Christian Moore, also goes by the moniker, "Baby Gremlin." He was struck in the skull outside a convenience store in Pompano Beach, Florida, about a 45-minute drive north of Miami, WPLG Local 10 reports.
The rapper's mother and brother must have been with him or nearby because they were the ones who rushed him to the hospital, despite crashing into a wall on a highway exit ramp.
WPLG Local 10 reported that the bullet was removed from the rapper's head during the operation and that C-Glizzy is expected to survive. He is currently under heavy sedation and is not speaking as of Wednesday, June 19, 2019.
A post on C Glizzy's official Instagram page reads: "Glizzy still in the hospital keep him in your prayers."
Broward County Sheriff's Office notified the television station that they are still searching for the assailant(s). The motive behind the shooting is not yet known.
Check out one of Glizzy's video, "Thugstitution," on YouTube below as well as the well-wishers' hope for a speedy recovery:
The concern for C Glizzy came pouring in as the news hit the streets:
One person tweeted: "F— man what's up with Florida Cglizzy has been shot in the head two days before the anniversary of X's death, the dudes only a teenager man wtf"
Cglizzy I love you lil brudda please shake back 😓🙏🏽💔

— WizDaWizard_ (@z10wiz1) June 16, 2019
Prayers up for C Glizzy 🙏🏼 https://t.co/N0cDNtY2LZ

— Boof👿⚡️ (@beng_6_6) June 17, 2019