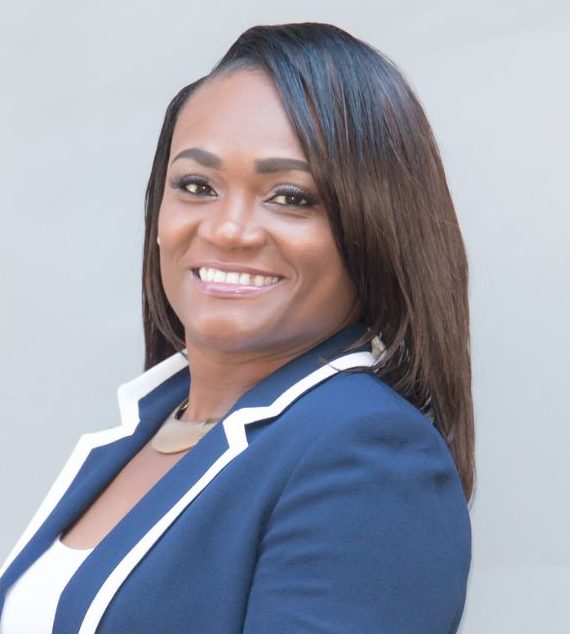 Donna McLeod was born in Kingston, Jamaica. She moved to Georgia in 1998 and became a U.S. citizen in 2012. She is a chemical engineer with more than 20 years of experience in quality assurance management and engineering.
McLeod currently serves in the Georgia House Representatives, representing Gwinnett County residents living in District 105. She will be honored on June 29 at the 2019 Caribbean American Cultural Arts Foundation's annual Captains of Industry Gala in Atlanta.
How did you determine your career path? 
As a young, single mother, I had to make my path toward becoming a chemical engineer accommodate my priority of being the mom my little girl needed. Today, I'm guided by my sincere passion to do as much good as I possibly can. That includes consulting for medical device companies to help ensure that they are turning out safe products for consumers and, of course, being an effective lawmaker doing her part in producing a budget that gives taxpayers a return on their investment as I also work toward enacting laws that benefit all Georgians.
Describe the skills that are essential to future business leaders and innovators.
As the ancient Greeks advised, know thyself. Know exactly who you are and realize that how you deal with people you must work with determines, to a great extent, how successful you'll be. Learn how to use every tool in your box, and don't be afraid to use your abilities. You'll often find that what you achieve is beyond what you thought you were capable of doing.
 What does community success mean what to you based on what you do in the community?
A lot! I started a nonprofit organization, Community Action Network Initiatives Inc. (CANI),  after encountering so many people who were unaware of just what being civically responsible and engaged means and entails. They didn't seem to grasp the importance or the power of their role in making government work effectively for everyone. I coined a phrase: Knowledge is the most powerful gift you can give yourself,  and the vote is the most powerful gift we can give each other.
What role does technology play in your daily life?
A huge one. My laptop and iPhone are day-to-day necessities. Without being able to access e-mail and social media on my mobile devices, how could I respond as I should to either my customers or my constituents? Microsoft Office has been essential to my business life for nearly three decades now.
Describe your favorite vacation spot.
That's an easy one: Jamaica, the lovely island where I was born. Everyone loves its natural beauty and rich culture, but when I'm there, I'm connected to the island in a pure, raw, natural sense. The people are honest and hilarious, and the foods are to die for. … One love!
If you could change one thing about the world what would it be?
That we humans [would] realize and accept the fact that we have a small window of time to take care of business and do the most good that they can.
Learn more about the 2019 Caribbean American Arts Foundation Gala at www.caribbeanculturalarts.org