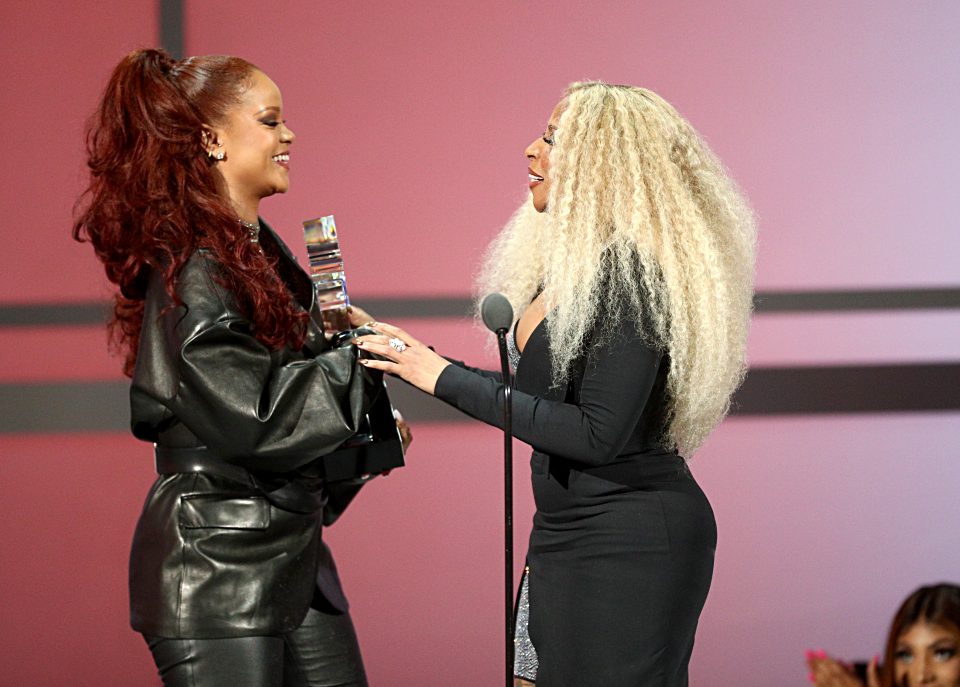 The BET Awards had the feel of a summertime cookout or a family reunion. It's a show that can honor the likes of Beyoncé, Gladys Knight, Yolanda Adams and Migos in one setting.
The 2019 BET Awards continued its reign. Hosted by Regina Hall, the show provided a glimpse of Black culture in a span of nearly four hours.
The show opened with a performance by Offset and Cardi B who rapped "Clout." During the set, Cardi gave her husband a lap dance on stage. She would later take home the award for best album.
Hall opened her monologue with an ode to Washington, D.C., and its go-go music movement. The legendary go-go band E.U. performed "Da Butt" as Hall danced with fellow D.C. native Taraji P. Henson. The performance ended with the #DontMuteDC hashtag in lights which draws attention to the gentrifiers who are attempting to erase the culture of D.C.
Kevin Richardson, Antron McCray, Raymond Santana, Korey Wise and Yusef Salaam, formerly known as the Central Park 5, now known as the Exonerated 5, were greeted with a standing ovation before they introduced H.E.R. who performed the gut-wrenching "Lord Is Coming."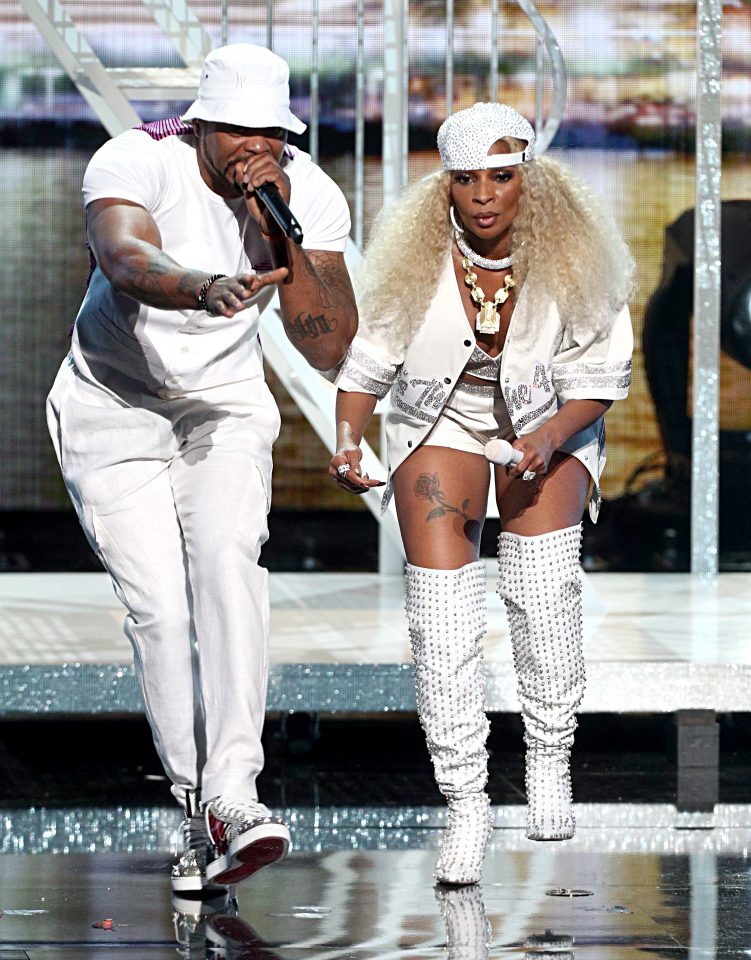 Rihanna presented Mary J. Blige with the Lifetime Achievement Award before Blige performed a medley of her past hits including "Real Love," "I'm Going Down" and "Be Happy." Method Man joined her for "All I Need" and Lil Kim hit the stage for "I Can Love You."
Tyler Perry was presented the Ultimate Icon Award by Henson. Perry spoke about his studio in Atlanta, which was once a Confederate army base known as Fort McPherson.
"When I built my studio, I built it in a neighborhood that is one of the poorest Black neighborhoods in Atlanta, so that young kids could see that a Black man did that and they can do it, too," Perry said. "The studio was once a Confederate army base, which meant that there were Confederate soldiers on that base plotting and planning on how to keep 3.9 million Negroes enslaved. Now that land is owned by one Negro."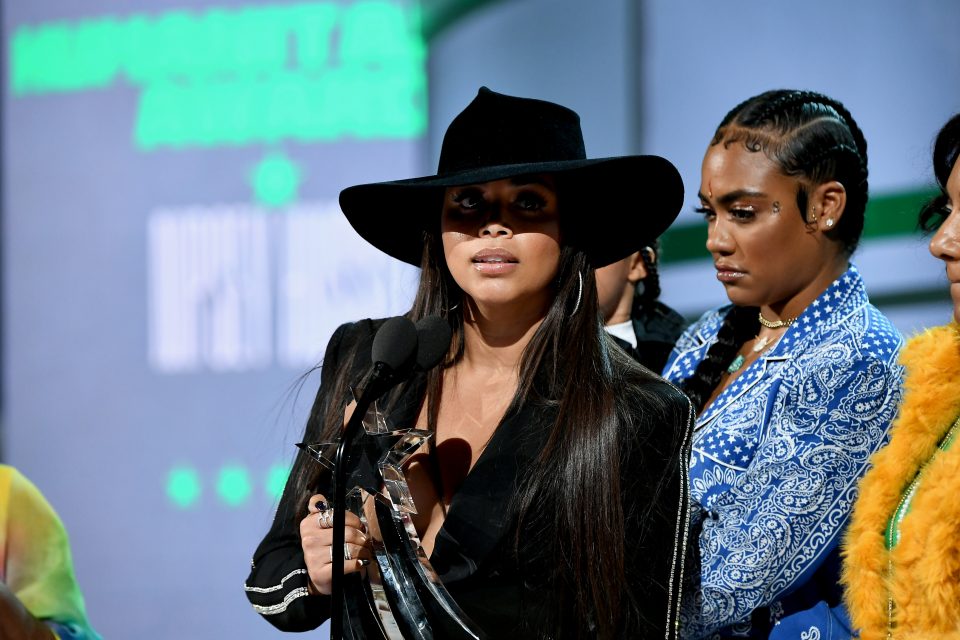 T.I. presented the Humanitarian Award to the late-great Nipsey Hussle. Hussle's family and girlfriend Lauren London accepted the award before Marsha Ambrosius, Y.G., DJ Khaled, and John Legend all paid tribute to the fallen rapper.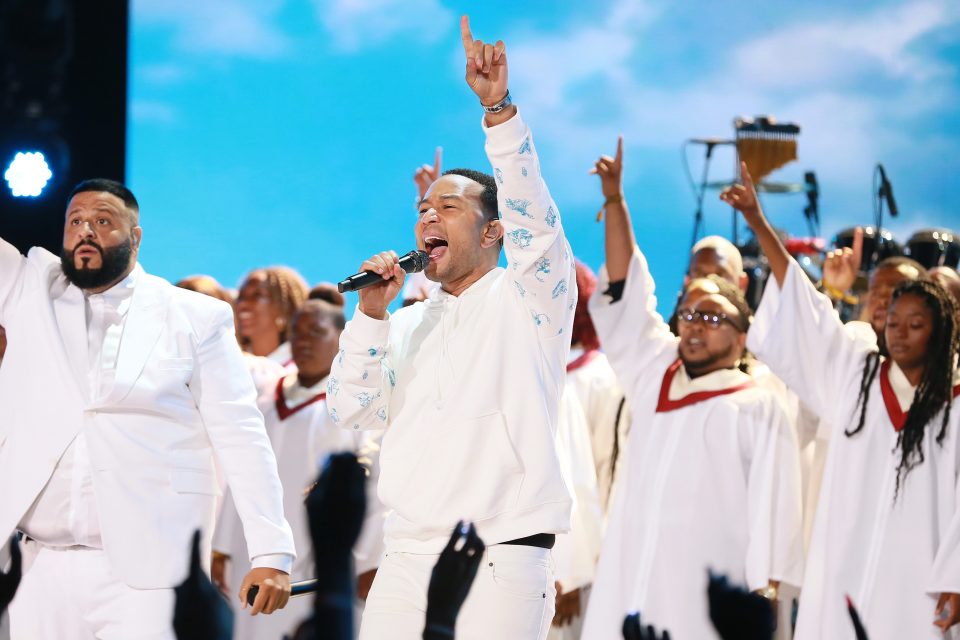 Morris Chestnut, who starred in Boyz n the Hood, and Damson Idris, the star of the FX series "Snowfall," honored the legendary filmmaker John Singleton.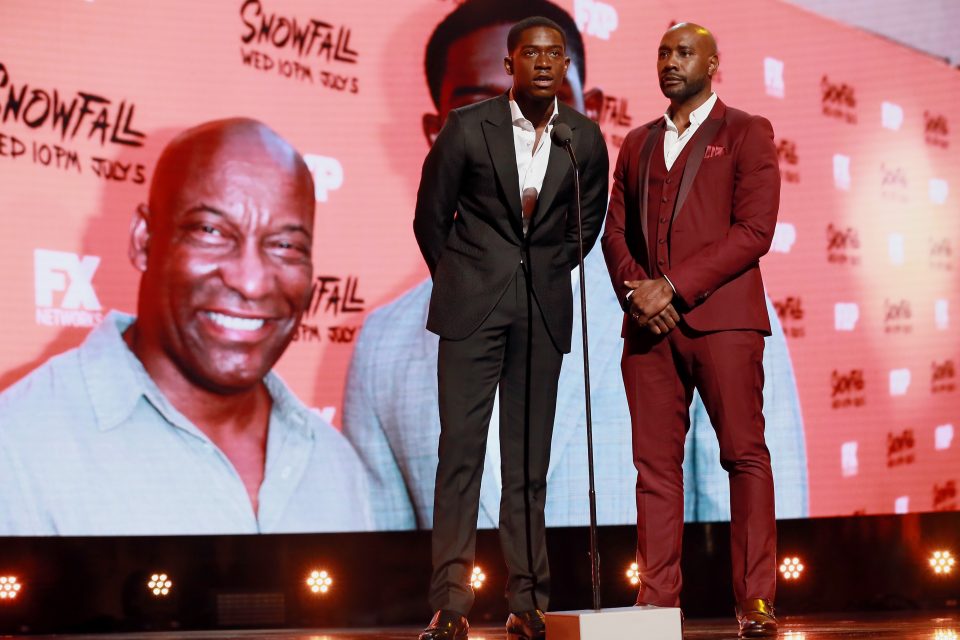 The BET Awards concluded in perfect fashion with Johnny Gill singing a cover of Frankie Beverly and Maze's family reunion favorite, "Before I Let Go."