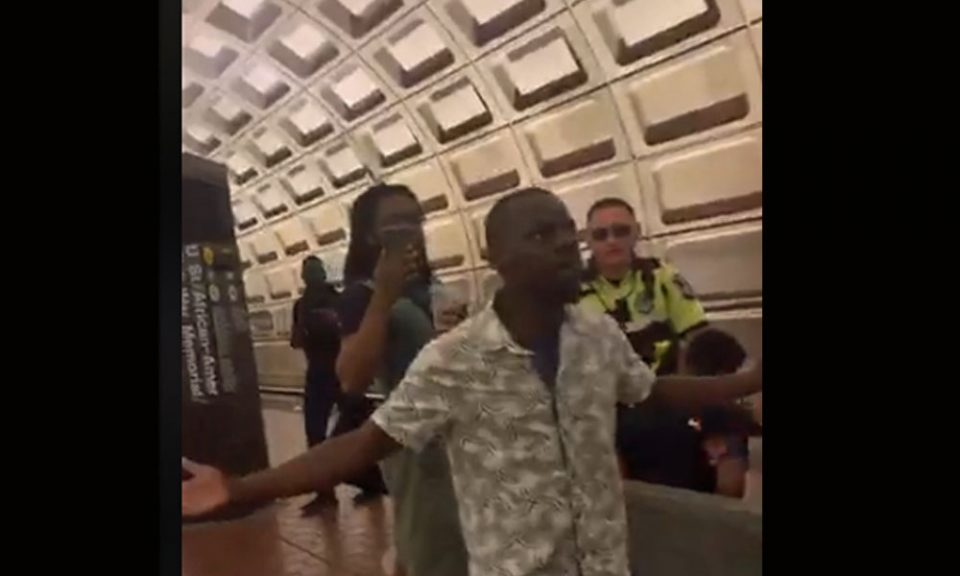 The use of force against an unarmed Black man by transit cops in Washington, D.C., has resulted in an internal investigation. A video was posted to Facebook that shows Metro Transit Police Department officers using a Taser on an unarmed Black man who was asking questions.
According to the MTPD, officers were responding to a report of a group of minors harassing riders with sticks. Officers detained a group of Black kids and that is when a Black woman named Che'mere Jones began recording the encounter. She says in the video, "I just want to make sure y'all alright. What I don't want is one of these colonizers to get on y'all about some s—. Because I don't wanna [sic] have to go off and I ain't got my nails done."
The video also captured a Black man questioning two White cops regarding why the kids have been detained. A third officer in a K9 vest then violently pushed the man. The situation escalated as officers take down the unarmed Black man and a Taser is used on him. During the incident, the man is seen holding his hands up in submission but that does not stop the cops from escalating their use of force. The juveniles were eventually let go after police found that no witness could identify them as the troublemakers. The brutalized bystander was detained and initially charged with interfering with the police.
After the video hit social media, Black Lives Matter DC, the NAACP, and other social justice organizations have demanded that action be taken against the officers involved in the incident.  D.C. Council member Robert C. White Jr. has also condemned the actions of police in the encounter. The video has gone viral and in response to the social media outcry, the MTPD issued a statement. According to the MTPD, a Taser was used on the man advocating for the juveniles because he "exhibited behavior consistent with preparing to fight the officer."
Statement: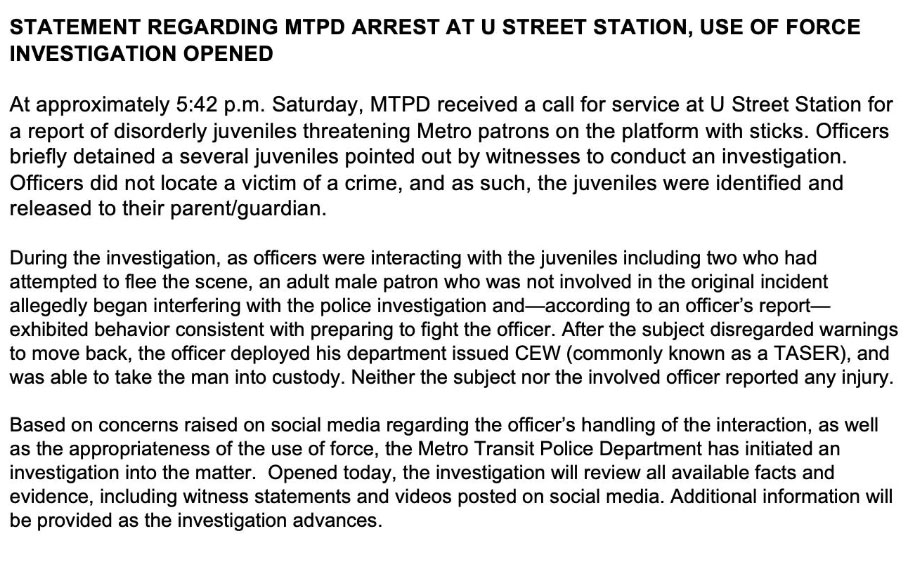 The video of the encounter can be viewed below: