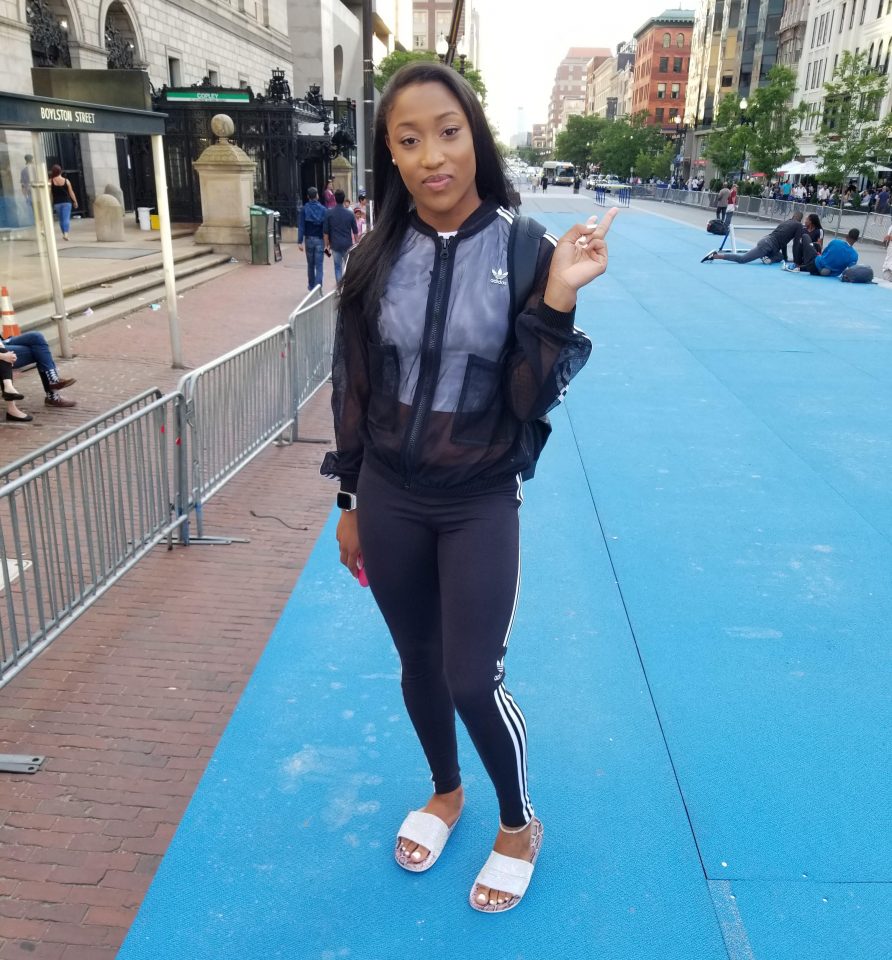 Diandrenique Gaines is a 16-year-old track star who has scaled many hurdles throughout her life.
In August 2015, her lungs almost collapsed, putting her into respiratory distress. She was hospitalized and remained in the intensive care unit for days on a breathing machine. She feared that her career as a track star was over and, even worse, that her life was coming to an end.
But Gaines, a student at Adams County Christian School in Natchez, Mississippi, kept her faith strong, and God brought her through. After she was discharged from the hospital, she was able to regain her strength and compete again.
During her career, she has accomplished many goals and set records. Her career highlights include breaking the two records in the 100-meter dash (11.60 seconds) and 200-meter dash (24.12 seconds), finishing the 400-meter dash with a time of 57.38 seconds and winning three titles for a state championship.
Gaines shared which female track athletes have inspired her and her goals for the future.
How did you find your calling in track?
As a typical child, I was always outside playing. During those playtimes, we would either jump rope, [play] hide-and-seek [or] have competitive races. I believe at the age of 10, I found my calling because in each race, especially against the boys, I was always in first place. People [would] call me "Flo Jo." During that time, I wasn't quite familiar with the name, but soon I learned who she was.
Which three female track athletes inspire you?
Florence "Flo Jo" Griffith Joyner. I was totally impressed that this legend looked just like me. You hear about the male track runners, but not much about the female track runners. I learned that she set a world record at the 100 [meters], and I decided that was going to be my motivation. I dreamed it and achieved it.
Jackie Joyner-Kersee's versatility inspires me to push harder no matter what. After reading about her accomplishments, I knew track was going to be my way of inspiring the world.
Last, but not least, Allyson Felix's humbleness and hard work inspired me to go for my goals. After viewing her [at the] World Championships in 2015, I knew that was going to be me one day.
What are your goals for your track career?
My goal is to be known as the fastest female sprinter since the inspirational Florence "Flo Jo" Griffith Joyner. My plan is to go to the Olympics and win gold while representing my home state, Mississippi, and my country, the USA.
Describe a normal day for you.
Since I can remember, I always started my day with a prayer. Then, of course, I continue by eating healthy, exercising, reading [and] studying, and saying prayers before going to bed. 
Finish the sentence:  When I run…
When I run, I see no one else on the track. It is just me running to the finish line. I feel a big thrill, rush, happiness, and I'm filled with the confidence that I will win this race.