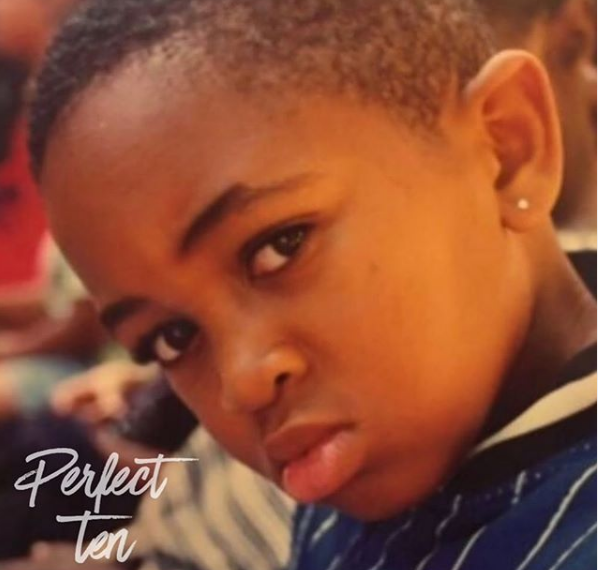 The groundwork for hip-hop records featuring iconic producers was unquestionably laid down with Dr. Dre's eponymous The Chronic nearly three decades ago. In many minds, his quest for perfection was met, as he introduced the world to a crew that would dominate the music scene for the better part of the '90s.
As fate would have it, many have tried to meet the standard set by the legendary beatmaker, and many have failed to measure up.
With the release of his third studio album, Perfect Ten, DJ Mustard is taking another shot at delivering his own masterpiece. The name provides an obvious innuendo boasting 10 tracks that feature current hip-hop mainstays such as Migos, Roddy Ricch, A$AP Rocky, YG and the late great Nipsey Hussle.
The 10th and final title track unsurprisingly finds Nip challenging his brothers to be exactly who they are. No frills, no fronting, just be who you claim to be — or be exposed. His message is ever apparent in the hook:
F— where your h–s at (What)/ Where your Rolls at?/ Where your backbone, n—-? Where your code at?/ Where your down since day one real bros at?/ Where them stores that you tellin' unfold at?/ Where your heart n—-, where your soul at?/ We got old school ways, we expose that/ Ain't no guarantees, but you know that/ N—– die every day, can't control that
In addition to the straightforward hook and lyrics to match, Naybahood Nip provides a monologue where he covers his struggles in the industry and otherwise. The second interlude drifts into thoughts of self-hatred and how we should be driven to overcome pettiness. In short, casual interactions don't always deserve a response.
"I think that our reaction to being disrespected. We gotta, we gotta, we have to reassess how we react. You know what I mean? I think that, we've been known as, as hip-hop, to make songs and that's a part of it. And then, we gotta, we gotta go a step further because I think that… It's like a disease in our body. Once you start givin' it a treatment, it'll get immune to the treatment … And you gotta try something else to kill that disease." 
Nip ends the second interlude with a tip of his hat to YG, who he calls a "genius" for his willingness to protest the current occupant of the White House.
Listen to the title track, "Perfect Ten," below.