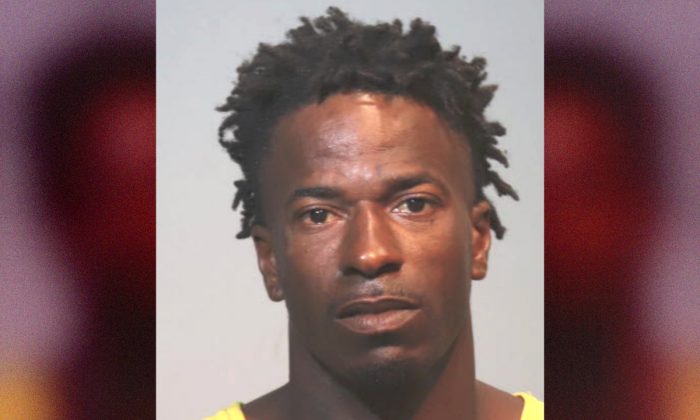 A Black man who was shot by a White police officer could be forced to do time in prison after being charged with attempted murder.
On June 29, 2019, Rocky Rudolph Jr. was stopped by Seminole County Sheriff's Deputy Aaron Blais in Lake Mary, Florida, according to WESH. Blais reportedly stopped Rudolph due to window tent violation. However, the routine stop eventually turned violent after Blais questioned Rudolph about a marijuana scent.
According to body cam video, Blais asked Rudolph to turn off his vehicle. After Rudolph attempted to share his side of the story, Blais grabbed Rudolph's seatbelt and pointed a gun at his face. Moments later, Blais shot Rudolph in the leg.
In a move that would suggest he may have feared for his life, Rudolph pushed Bias' gun away, drove the car and dragged Blais approximately 100 yards before attempting to escape on foot.
Rudolph was eventually arrested and treated for a gunshot wound at a hospital.
After making his first court appearance on Monday, July 1, Rudolph was charged with attempted first-degree murder of a law enforcement officer, aggravated battery on a law enforcement officer, and resisting an officer with violence.
Watch video of the confrontation after the jump.