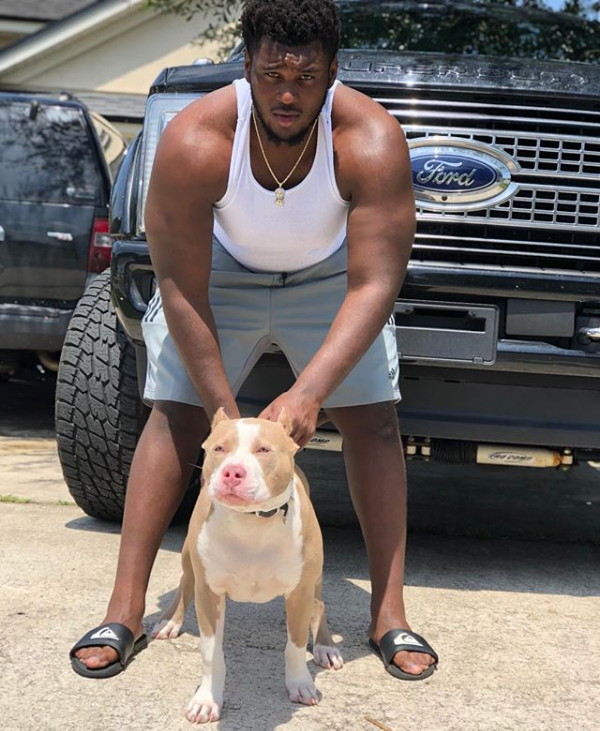 Kendrick Norton's lifelong dream of playing in the NFL in his home state has been wiped out in one tragic instant.
The Miami Dolphins defensive lineman was involved in a car crash early Thursday, July 4, 2019, in South Florida in which he suffered multiple injuries, including the immediate amputation of his left arm, his agent confirmed in a tweet.
According to CNN,  the Jacksonville, Florida-born Norton was driving his Ford pickup truck on Dolphin Expressway in Miami when, according to the Miami Herald, he was cut off in traffic and hit a concrete barrier wall. The violent crash caused the vehicle to flip and it came to rest upside down. Norton's left arm was trapped underneath him.
The injury to Norton's arm was so severe that it had to be amputated at the scene of the crash, Omar Kelly of The Sun-Sentinel reported.
"With sadness, I can confirm that Kendrick Norton was in a car accident last night and suffered multiple injuries, including the amputation of his arm," Malki Kawa, Norton's agent, wrote in a Twitter post. "We ask that you continue to pray for him. His family also asks that the public respect Kendrick's privacy."
Norton's injuries are not considered life-threatening.
Norton was a celebrated player for the Miami Hurricanes collegiate team, earning All-ACC Honorable Mention, before being drafted by the Carolina Panthers in the NFL. He was signed by the Miami Dolphins late last year, CNN reported.
The most crushing aspect of this tragedy is that Norton had not yet played in a regular season NFL game. And his devastating injury will rob him of ever getting that chance.