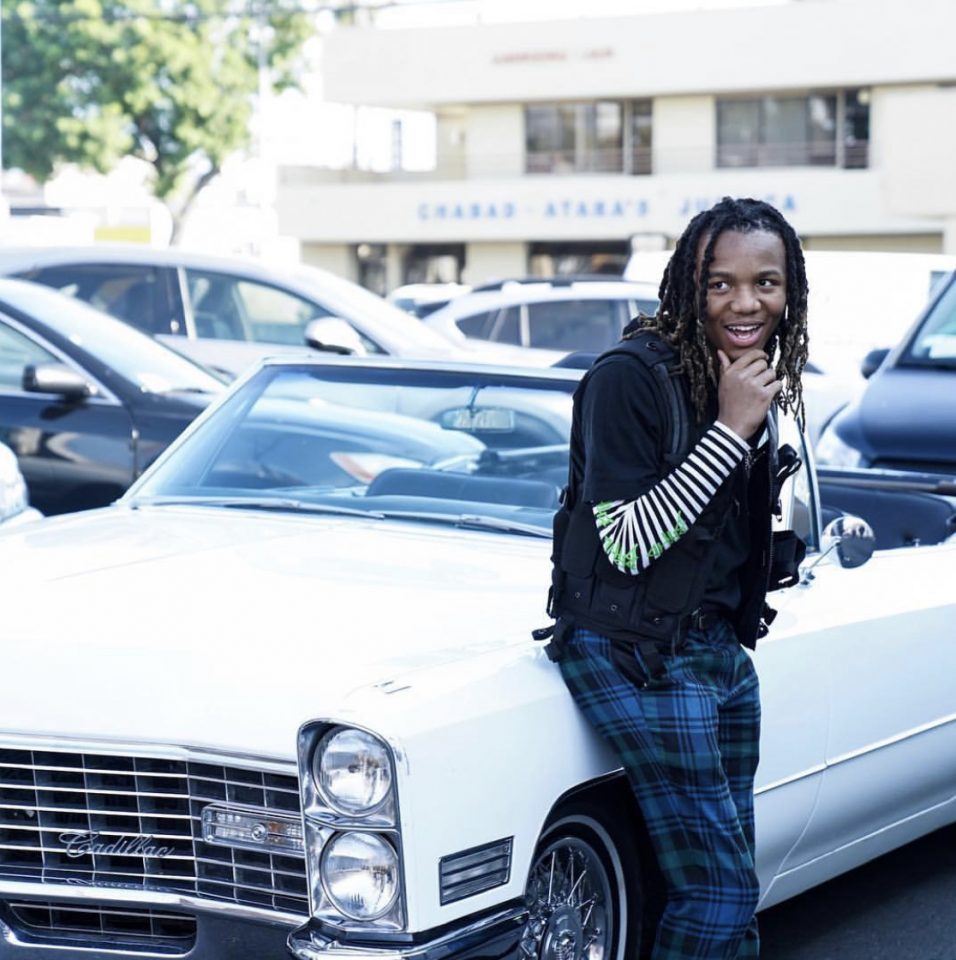 Chicago producer HappyBirthdayCalvin is sure to become a household name. He recently gained notoriety with the inclusion of his "Kari's Song" in the coming-of-age drama Beats starring fellow Chicagoan Khalil Everage, which premiered in June on Netflix.
Technology has opened up the door for Calvin — whose given name is Calvin Holmes— and he is storming through, ready for the next opportunity. Rolling out spoke with him about his career, his role as a producer and how Chicago has helped shape his sound.
How did you get your start as a producer?
I started my career as a producer at the age of 13. My mom got me a computer for my birthday and installed Fruity Loops on my computer. I started to get more into actual production after years of teaching myself how to use FL and building my own sound as an artist.
What would you say is the difference between a producer and beat maker?
The difference between a producer and a beat maker is a producer can control a track and has creative direction for a track. A beat maker is less hands-on than a producer.
How has Chicago helped to define your style?
Chicago has helped me define my style because of the musical background of the city. House music artists like Kanye [West] and the live music scene in Chicago definitely influenced and defined my sound. Plus, we influence fashion with people like Don C, Virgil Abloh and JoeFreshGoods.
How has your career changed with the success of the Netflix film Beats?
So many people shazamed the record I made for Beats was the 16th most shazamed song in the world globally. My social media presence is also growing a lot since the movie dropped. We shot a big-budget video for "Kari's Song", and I think that's going to take my career to the next level. I'm really excited to take everything I'm doing to new heights. I went to LA to watch the premiere, and that was super cool. Met the creative director and spoke about other possibilities of acting. Also recently recorded a music video for it, so I can't wait to see the response for that.
Who are your top two producers and why?
My top two producers are Kanye and Pharrell [Williams] because they both introduced a distinct sound to music and have had extremely powerful impacts in music. They both work as artists, too, which honestly gives me a ton of inspiration.
What is next for you?
I have an album coming soon. I'm working on new music, more production, more shows, more features. I'm focused on taking my craft to the next level.
Check out "Kari's song" below.