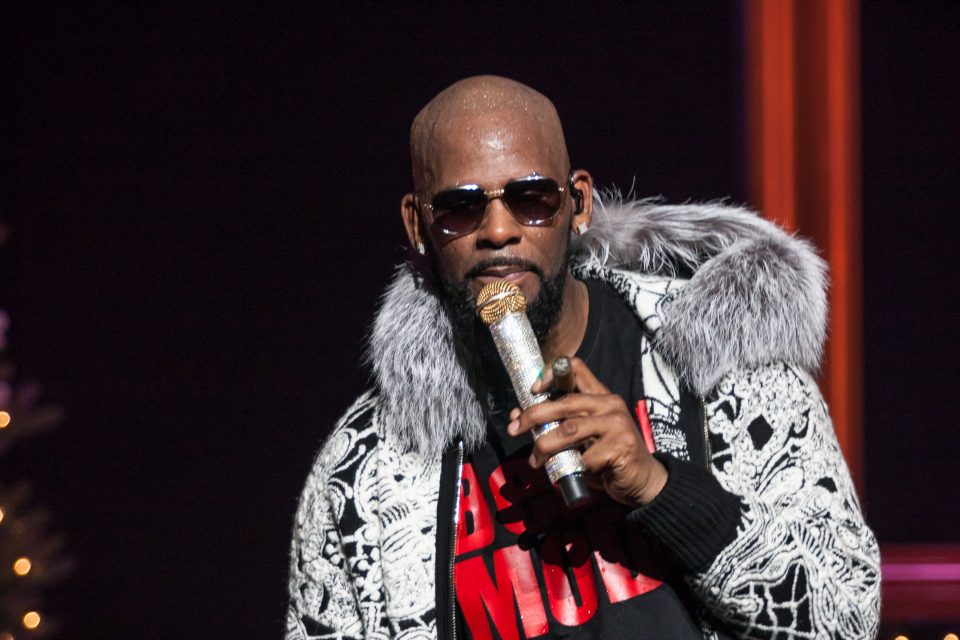 R. Kelly is back in jail again. This time the embattled singer was arrested in Chicago on the night of Jul 12, according to Chicago Tribune.
Kelly faces 13 new federal charges which include child pornography and obstruction of justice after he was indicted by a grand jury.
The indictment states that R. Kelly engaged in sex acts with the alleged victim in January 2010 by the use of force or threat of force and … acted in such a manner as to threaten or endanger the life of the victim.
The charges include aggravated criminal sexual assault, criminal sexual assault, and aggravated criminal sex abuse. The four aggravated criminal sexual assault charges are felonies that could carry prison terms of up to 30 years.
The additional charges come two months after R. Kelly was charged with 11 counts of sexual assault in May.
Along with his cases that involve sex crimes, Kelly also faces child support issues and was arrested in March after failing to pay $161,000 in child support and interest.
Since Lifetime released the shocking docu-series "Surviving R. Kelly," videos of his past sexual encounters, allegedly with girls under the age of 17, have emerged.
Oronike Odeleye, the creator of the #MuteRKelly hashtag, declares it's finally time for justice to be served.
"It's a long time coming and I hope that it provides the [victims] with some healing," Odeleye told rolling out following the release of "Surviving R. Kelly." "I think it had to be a traumatic experience for them to endure that from someone who was such a staple in our culture. They've had to attend barbecues and graduations where people were singing his songs. They had to see him on TV at the Grammys. Hopefully, the [latest charges] will bring some closure and healing to them. I hope that they feel vindicated that they've been able to [hopefully] help get this person off the streets."