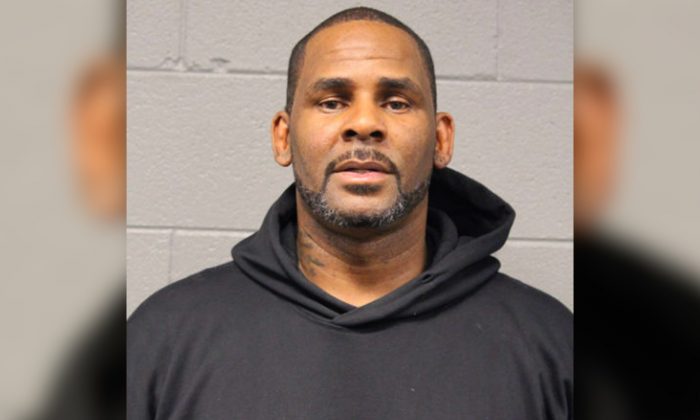 New details have emerged in the federal case against R. Kelly. According to an 18-page indictment obtained by The New York Times, Kelly participated in sadistic sex acts with minors that were captured on video.
Federal prosecutors claim that they have obtained videos of Kelly engaged in sex with three underage girls. In one video that features a 14-year-old girl, Kelly allegedly forced the girl to endure sadomasochistic sexual abuse. Sadomasochism is the giving or receiving of pleasure from acts involving the infliction, or receipt, of pain or humiliation.
In another case, Kelly allegedly met a woman at a mall and invited her to his recording studio in Chicago. She was made to sign a nondisclosure agreement and allegedly held captive in a room for three days without food or water. When she was finally given food, she said she became dizzy and sleepy. Once she woke up, she believed that she was sexually assaulted by Kelly while she was unconscious.
Kelly also allegedly had unprotected sex with several women without disclosing his STD status.
The indictment also states that R. Kelly used force or threat of force in such a manner as to threaten or endanger the life of his victims.
The charges include aggravated criminal sexual assault, criminal sexual assault, and aggravated criminal sex abuse. The four aggravated criminal sexual assault charges are felonies that could carry prison terms of up to 30 years.
The additional charges come two months after R. Kelly was charged with 11 counts of sexual assault in May.
Kelly remains behind bars after he was not given a bond due to prosecutors' claims that he is "an extreme danger to the community, especially minor girls."